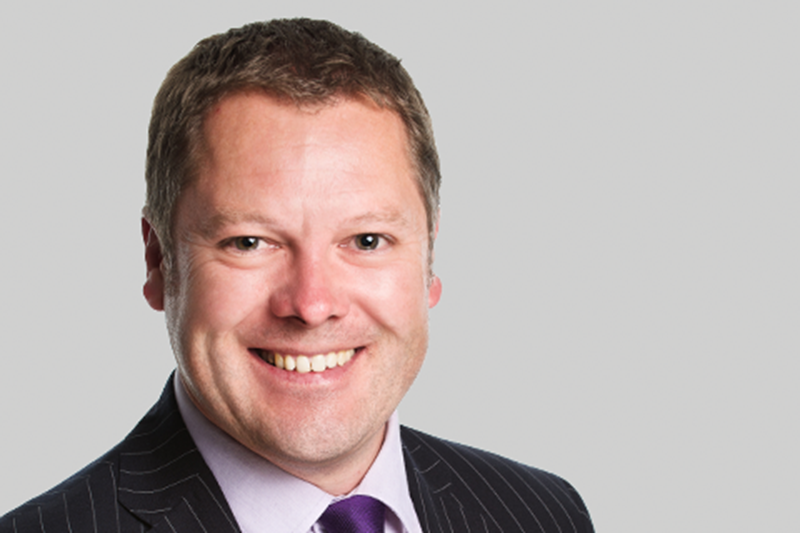 Younger members need reassurance that their life savings are not going to evaporate.
And pensioners want to know they can continue to count on the payments they need to survive. So, it's up to pension scheme administrators to overcome the challenges involved in delivering effective services to clients and members remotely.
Overall, the aim is to maintain frontline services such as paying pensioners, getting new pensioners into payment, and handling bereavements, while keeping scheme members informed of the latest developments.
Clearly, technology has a big role to play in this.
Here at Equiniti, for example, we have introduced systems that allow our telephony operation to work from home and be available to answer customer queries. But, as the Pensions Administration Standards Association (PASA) says, "in these extraordinary times, making sure pension schemes deliver promised income to members is what matters most"[i].
According to PASA, administrators' priorities should therefore be that:
Pensioners continue to be paid.
Cashflow is managed.
Retirement and death cases are processed.
Contribution payments are invested.
Disinvestments are timely.
Pension increases are calculated.
Members have appropriate communication.
Here, we take a closer look at how these priorities can be met, according to three key groups.
Priorities for pensioners
Pensioners who rely on regular payments from the scheme to live are the most vulnerable category of members at this time – especially as many of those over the age of 70 are isolated from their families and friends.
Administrators must therefore ensure that they receive an uninterrupted income; in other words, the pension payroll has to run on time. This means reviewing the cashflow policy to make sure it remains sufficient for both investments and disinvestments. In the event of a scheme member dying, meanwhile, the challenge is to remain sensitive, while ensuring any death benefit is quickly settled.
PASA's guidance suggests this may mean altering protocols for agreeing discretionary benefits during lockdown. It also urges administrators to harness the power of technology to both drive member engagement and meet best practice requirements by, for example, moving away from wet signatures and making electronic payments mandatory.
Priorities for those approaching retirement
Workers preparing to retire from defined contribution schemes are among those worst hit by the current market losses – mainly because they lack the time for markets to go up again.
Administrators should therefore offer information on the options available to give their funds a chance to recover.
These include:
Delaying retirement.
Drawing out a small amount of cash rather than committing the whole investment.
Living off other savings for a while.
For those retiring from a defined benefit scheme, meanwhile, the recent stock market falls do not have a direct impact – although they may well put extra strain on the pension fund as a whole. That's why the Pensions Regulator has told employers they can put payments into final salary pensions on hold where absolutely necessary and given them the ability to delay member requests to transfer out of the scheme for up to three months.
The regulator's main aim is to prevent businesses going under due to mushrooming pension scheme deficits. However, delaying kneejerk transfers also helps mitigate the risk of members making poor financial planning decisions in response to the crisis situation, or being taken in by scams.
Other ways administrators can protect all members from fraud include encouraging the use of secure websites or an encrypted message system for any correspondence, and warning any employees working remotely to also be on the look out for "phishing" scams.
Priorities for active members
For defined contribution scheme members with the time for their funds to recover from the current situation, right now doing nothing is probably the safest policy.
PASA's advice includes reassuring final salary scheme members their benefits are secure. It also involves providing information on long-term investing for those in defined contribution schemes – either via a member portal or as a separate exercise.
Some members may, however, want to take advantage of the market falls by increasing their contributions – especially with the Bank of England base rate now offering savers returns of just 0.1%.
And others may be keen to reconsider the risk profile of their investment allocations.
Making such actions possible should, therefore, also represent a priority for administrators at this time – especially as interactive member portals can be a great way to boost engagement overall.
According to a recent current accounts' report from the Competition and Market Authority (CMA), "annual interest statements have virtually no effect on consumer actions. But given immediately actionable information – text alerts and internet banking – overdraft charges can be reduced by consumers by almost 25%"[ii].
The same is true for pension scheme members.
Giving them the power to make even small changes can make them feel much more involved. And for those under pressure to reduce or stop their pension contributions due to the financial strain of lockdown, having access to retirement income modelling tools that show the impact of reducing or stopping their contributions may encourage them to keep saving where possible.
Other ways to support this group include communicating details of the government aid available. Plus, highlighting money-saving employee benefits such as discounts and tie-ins with partners such as insurers and utility providers – as well as relevant services such as will writing and online GP consultations.
Finally, with the pandemic raising stress and anxiety levels for many, it is worth taking steps to avoid employees feeling isolated, and to promote any mental health support available via the benefits programme. "Poor mental health affects productivity and accuracy," PASA says.
"Therefore, employee wellbeing can't be ignored."