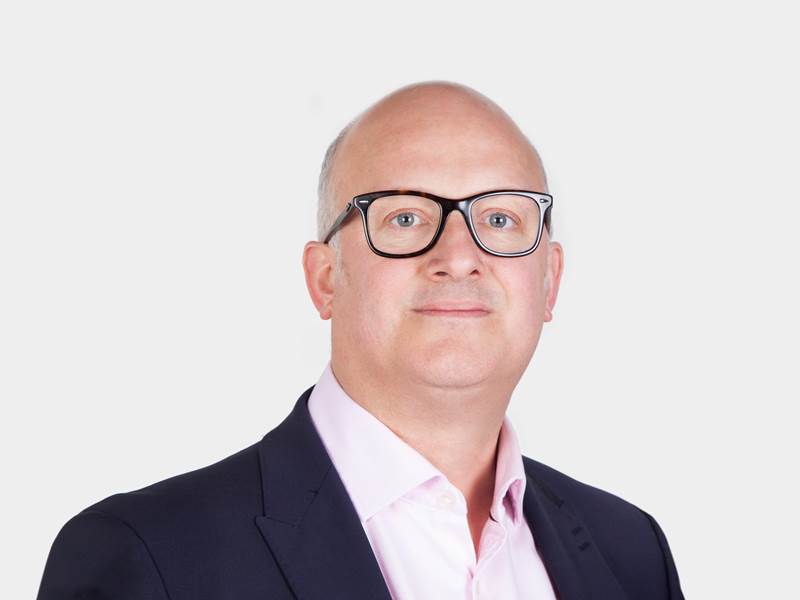 As the nation endures its third lockdown in less than a year, many of us are feeling the mental strain of the resulting stress, anxiety and isolation. According to the Mental Health Foundation, the proportion of adults who were "coping well with the stress of the pandemic" fell from 73% to 63% between March and November last year – and that was before reports of new variants prompted the government to tighten restrictions once again.
Quite rightly, concerns about the burgeoning mental health crisis have motivated many employers to introduce new forms of support. But just how effective these measures are proving is still up for debate.
Responding to the needs of employees during the pandemic has been a big challenge for employers…

— Ashley Lourens, head of wellbeing at mental health platform Healingclouds
Further commenting "especially those who put mental health services on the back burner in the past. "Some of the programmes are not necessarily as impactful as they could be as a result."
Here, we investigate what's working and what's not.
The Argument for Mental Health Support
Looking after employees' mental health should always be a priority. Apart from the obvious moral reasons for ensuring your workforce is happy and well, there's also a compelling financial argument for providing mental health support.
Even before COVID-19, figures from Deloitte's Mental health and employers (2020) research indicated that employee mental health problems cost UK businesses up to £45 billion a year, so it's not hard to see how failing your employees in this regard now could prove an even more expensive mistake.
Earning a reputation as an employer that cares about mental health may also help you attract a higher grade of talent; 57% of employees would prefer to join an organisation with a supportive mental wellbeing policy, according to healthcare provider Benenden Health's Mental Wellbeing Report 2020.
The Importance of a Digital Approach
Even under "normal" circumstances, offering digital access to mental health services makes them more accessible.
A virtual/telephone service enables access to good quality mental health support regardless of people's anxieties, working hours, physical health or location,

— Elspeth Treacy, head of psychological services at Equiniti's Associate Partner Innovate Healthcare
And with people now being asked to stay in their homes almost 24/7, digital support has become an even more important lifeline. Fortunately, the signs are that virtual therapy can be just as effective for many people.
"There are lots of effective therapies, such as computerised cognitive behavioural therapy, that can be accessed online," Treacy added. "In fact, this pandemic will almost certainly bring about a shift in how people will receive mental health support in the future."
Thanks to artificial intelligence technology, providing digital services also allows employers to monitor which ones are proving the most useful to their staff.
"With our platform, employers can see how many people have used the site, as well as what services they've been using," Lourens said. "It gives them a better indication of which ones offer value for their people."
Simplicity and Choice: The Keys to Success
When it comes to mental health, everyone is different. So, it's important to offer a variety of services ranging from one-on-one therapy sessions to written advice.
However, to engage with employees who need support, it's also vital they know where to seek that help – and, for that, a clearly communicated 360-degree solution is the best option.
Many organisations have implemented additional support networks in response to lockdown alongside existing solutions.

— Tim Brook, head of engagement & platforms at EQ HR Solutions
"These have helped many colleagues at the point of promotion, but ensuring individuals know where to get help in a time of crisis is a challenge for many," adds Tim Brook, head of engagement & platforms at EQ HR Solutions. "Thankfully, the solution is relatively straightforward; by using modern reward hubs you can consolidate all of your solutions within a wellbeing centre which can be accessed at home or work.
"Whilst putting it in the path of everyday colleague activities in the hub is great, backing it up with a communication strategy drawing content from all of your suppliers is even better. You can drip feed content all year round and avoid the risk of colleague oversight. 
"It also makes it easier for you to gather feedback and get an idea of what's working and what's not."
  
---
This article was written for, and features in REBA, February 2021.
Find out more
Talk to us about coordinating an effective response to mental health and COVID-19
Talk to us today