Breakfast briefing: Managing your remuneration policy, report and shareholder vote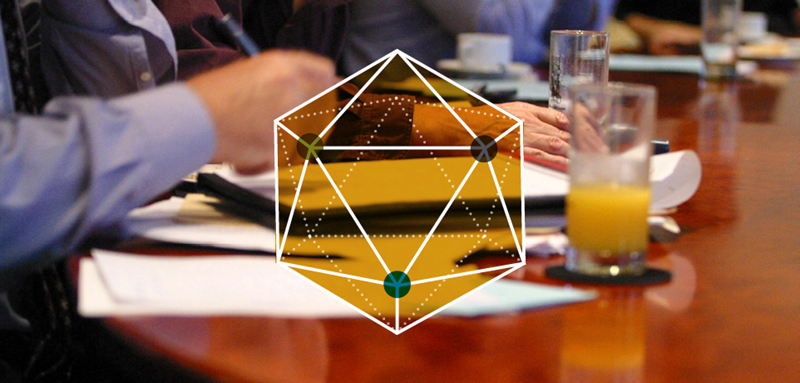 In January, Equiniti hosted its first breakfast briefing of the year with speakers from Equiniti, Prism Cosec and Willis Towers Watson. Discussions covered a range of subjects looking at how to avoid pitfalls when revising your remuneration policy, writing the remuneration report and also how to manage shareholding voting.
Countdown to MiFID II
As mentioned in our last Employee Services Roundup, MiFID II will be a key focus for developments through 2017. Our "Countdown to MiFID II" article, the first in a series of updates about MiFID II, looks into its background, outlines key themes, highlights the impact of the regulation on service providers and investors, as well as on our corporate clients, their employees and shareholders.
Reform of Stamp Duty
The Office of Tax Simplification (OTS) has begun its review of how to reform Stamp Duty on paper share transactions, reporting in the summer on how simplification could be achieved. Terms of reference have now been published. Steve Banfield, Equiniti's Industry Director has been invited to join the OTS Consultative Committee working on this project.
In relation to shares, Stamp Duty has now largely been overtaken by Stamp Duty Reserve Tax (SDRT) with the number of documents stamped each year under 100,000, raising £714m in the year 2015/16, half of this coming from a few dozen major corporate transactions.
Although we only process a small number of physically-stamped employee share plan related transfers, simplification of this process would be well received.
The Equality Act 2010 (Gender Pay Gap Information) Regulations 2017
At our Employee Service Forum in September 2016, a key topic was regulatory change and gender pay gap reporting. The Equality Act 2010 (Gender Pay Gap Information) Regulations 2017 have now been laid before Parliament for approval, coming into force 6 April 2017; policy objectives being to deliver transparency, encourage employers to analyse the drivers of their gender pay gap and explore the extent to which their own workplace policies and practices may have contributed to that gap. The Advisory, Conciliation and Arbitration Service and the Gender Equality Office have also published their new guide, "Managing gender pay reporting in the private and voluntary sectors".
In summary these regulations will impose a duty on employers with 250 or more employees to publish information relating to differences in pay between male and female employees. The information must be published within a period of 12 months beginning with the "snapshot date" of 5th April each year and must be published on the employer's website and a government website.
Employers must publish, for 2017 and each subsequent year, the following information:
(a) the difference between the mean hourly rate of pay of male full-pay relevant employees and that of female full-pay relevant employees
(b) the difference between the median hourly rate of pay of male full-pay relevant employees and that of female full-pay relevant employees
(c) the difference between the mean bonus pay paid to male relevant employees and that paid to female relevant employees
(d) the difference between the median bonus pay paid to male relevant employees and that paid to female relevant employees
(e) the proportions of male and female relevant employees who were paid bonus pay and
(f) the proportions of male and female full-pay relevant employees in the lower, lower middle, upper middle and upper quartile pay bands.
In relation to employee share plans, "bonus pay" includes remuneration in the form of securities, securities options, or interests in securities, and relates to profit sharing, productivity, performance, incentive or commission. Remuneration in this form is to be treated as paid at the time it gives rise to any taxable earnings.
Equiniti, together with Tapestry Compliance LLP, will be holding a discussion forum for clients on 23 March 2017 in London, where the topic will be gender pay gap reporting. Objectives of this session will be to share information about requirements and provide an opportunity to discuss some practical implications of including employee share plan information within the report. Further information about this event is available here, or let your Equiniti Relationship Manager know if you are interested in attending.
ProShare Awards 2016
In December, we attended the prestigious ProShare Annual Awards Dinner accompanied by a number of our clients. As these awards recognise and reward innovation and excellence within the share plan industry, by highlighting best practice and the use of new technology in the design, communication and delivery of employee share plans, Equiniti is always delighted when clients we work hard to support are recognised for their achievements. 
The evening was a success with great food, entertainment and company plus no fewer than six awards for our gathered clients:
DS Smith were Highly Commended for 'Best international share plan' and won the main prize for 'Most effective use of technology'
Premier Foods won the 'Most effective communication of an employee share plan (up to 5k employees)'
Aldermore were joint winners of 'Best employee share plan outcome following a major corporate change'
BT were Highly Commended for 'Best overall performance in fostering employee share ownership' (5k+ employees) and
Francis O'Mahony from BT won 'Employee share plan champion of the year'.
Reflecting on the evening, Phil Ainsley Managing Director, Employee Services said "These events are a great opportunity for our clients to receive the recognition they deserve for their innovation and enthusiasm for using equity as both reward and motivation. We're also delighted when the share plans and communication strategies that our teams work so hard to design and deliver are recognised for their excellence by the leading UK industry body. I'm immensely proud of the work we do and congratulate every member of the different teams who contributed to the success of our winning clients."
Janet Cooper OBE
The world of employee share plans and employee share ownership is an ever-changing and exciting area to work in. Within this specialist field there is a great community of experts willing to share their experience and knowledge. It is, therefore, fantastic news that Janet Cooper, the 'Doyenne' of share plans, has been appointed an OBE in the Queen's New Year's Honours List. She has been recognised for the significant contribution she has made over many years not only to employee share ownership but also work she has carried out to promote women's empowerment and equality. The citation on her Award is for Services to Equality, Women's Empowerment and Employee Share Ownership.

Many Equiniti staff have gained expertise through sitting the ICSA Certificate in Employee Share Plans set up by Janet and Phil Ainsley has worked alongside her at both GEO and ProShare as well as on the Share Schemes Advanced Studies Group since the mid-1990s. Phil said, "Janet has been a true pioneer in the employee share plans world and everyone at Equiniti would like to congratulate her on this well-deserved honour."

GEO's Equity Survey 2017
Now in its fifth year, the Global Equity Insights Survey covers highly relevant issues and provides survey participants access to valuable information on a global level. 
Inclusion of your data will ensure a diverse complement of intelligence, resulting in a report that features insightful analysis on global long-term incentive plans, including plan types and design and linkages to company performance and employee satisfaction. Visit GEO's Survey Website for more information. The 2017 survey is open for response until 19 February 2017. 
To participate, please register in the survey at www.equity-insights.org. Once your registration has been verified, you will receive your login credentials via email. To start the survey, go to https://geo.surveylive.org and login by entering these credentials. Completing the questions should take approximately 15 minutes. Results and analysis from the survey will be made available and presented at GEO's 18th Annual Conference in Rome on 26-28 April 2017.
---
For further information on this subject, please speak with your Equiniti relationship manager.