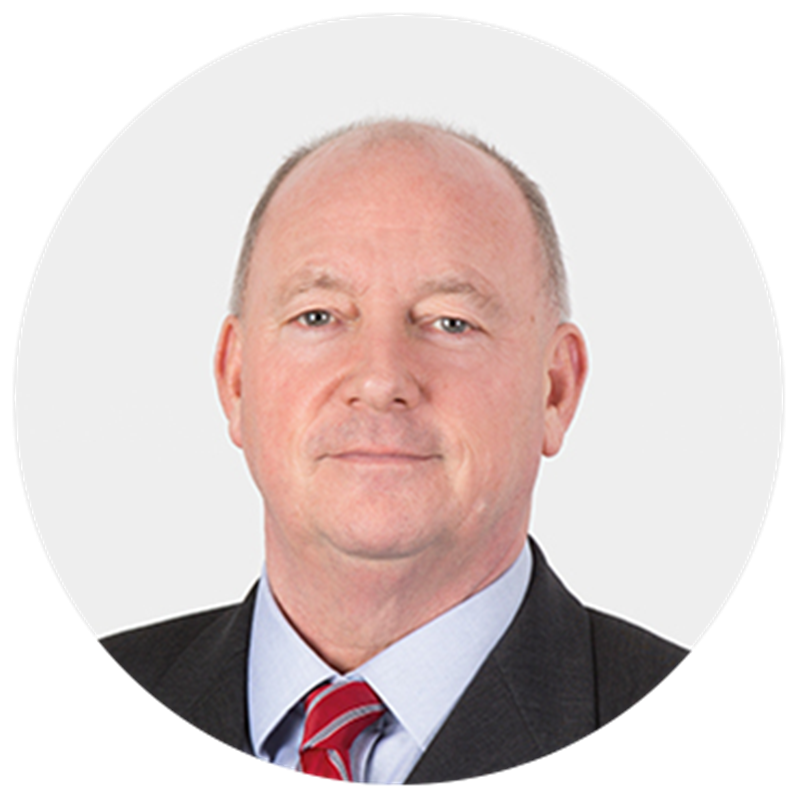 Welcome to February's EQ Bulletin.
The first month of 2022 has been relatively quiet in terms of announcements or updates from various bodies; however, we anticipate that activity will increase as the year progresses.
As thoughts turn to the upcoming AGM Season, our AGM hub is full of resources to help your preparations and our team of experts have spent time reviewing what we witnessed over the last year and what we can expect to see in 2022.
Also, our upcoming AGM season Forecast Whitepaper will be released in the coming weeks and we look forward to sharing further insights with you. 
As always, if you have any questions on the content of this month's bulletin, please get in touch with your Client Relationship Lead.
Watch January's EQuivalence Forum
In January's EQuivalence Forum, we bring you the latest developments from across the world of corporate governance.
We were also joined by Lisa Graham, Head of Meeting Management at EQ, to discuss the hot topics expected at this years' AGMs.
WATCH NOW
Non-Financial Reporting- Climate Change
On 17 January 2022 the Companies (Strategic Report) (Climate-related Financial Disclosure) Regulations 2022 and the Limited Liability Partnerships (Climate-related Financial Disclosure) Regulations 2022 were published and apply to any financial year commencing on or after 6 April 2022.
The regulations apply to UK companies currently required to produce a non-financial information statement, including:
Being companies that have more than 500 employees and have transferable securities admitted to trading on the UK regulated market, banking companies or insurance companies ('Relevant Public Interest Entities')
The UK registered companies with securities admitted to the Alternative Investment Market of the London Stock Exchange with more than 500 employees
The UK registered companies which are not included in the categories above, which have more than 500 employees and a turnover of more than £500m.
For limited liability partnerships, the regulations apply to UK Limited Liability Partnerships which have more than 500 employees and a turnover of more than £500m.
The entities which fall in the scope of the regulations will need to report climate-related financial information in a Non-Financial and Sustainability Information statement which forms part of the Strategic Report. The information to be disclosed will be descriptions of the climate-related risks and opportunities identified as material for the entities business; its governance and risk management approaches to these; how these risks and opportunities impact its strategy and business model; and the targets and performance indicators it applies to managing them.
Read more: Companies (Strategic Report) (Climate-related Financial Disclosure) Regulations 2022
Limited Liability Partnerships (Climate-related Financial Disclosure) Regulations 2022
Blackrock 2022 Proxy Voting Guidelines Published
Blackrock has published its proxy voting guidelines for 2022.
For the UK the following have been identified as priorities for this year:
Companies to have at least 33% female directors and at least one director of colour
On climate risk, companies should disclose a net-zero-aligned business plan consistent with their business model and sector.
Read more: Black Rock Proxy Voting Guidelines 2022
Aviva 2022 Global Voting Policy
Aviva has published its annual letter to the Chairs of the companies in which it invests and has also issued its Global Voting Policy for 2022. The focus for 2022 is on:
Climate change - there is an expectation that companies will develop transition plans which include net-zero objectives by 2050 or earlier supplemented with details on halving emissions by 2030
Companies to develop biodiversity action plans, considering emerging best-practice guidance frameworks, such as the Science-Based Target Network for Nature and the Task Force on Nature-related Financial Disclosures
On Human Rights - companies to publicly state their commitment to this issue to include human rights due diligence through the value chain and public reporting of salient human rights issues, actions and targets, including evidence of engagement with affected stakeholders and remediation action taken
On Executive Pay - executive compensation structures and performance targets meaningfully reflect sustainability goals, particularly where management is required to take actions that are a significant departure from the business-as-usual environment.
Read more: Aviva 2022 Global Voting Policy
Brexit Freedoms Bill
The UK Government has announced their intention to bring forward a new 'Brexit Freedoms' Bill aimed to make the UK an easier and more attractive place to conduct business and to facilitate the repeal and replacement of outdated EU legislation, that was adopted under the European Union (Withdrawal) Act 2018.   
The Future Regulatory Framework (FRF) Review was established to determine how the financial services regulatory framework should adapt to the UK's new position outside the European Union (EU), and how to ensure the framework is fit for the future.  A consultation has been issued seeking comments on the governance of Central Counterparties (CCPs) and Central Securities Depositories (CSDs).
At present, the Bank of England is responsible for the recognition and supervision of CCPs and CSDs in the UK, which largely involves applying the rules set out in the onshored EMIR and CSDR, but has limited domestic rule-making powers to discharge these functions.  The government's proposal is that in line with the FRF Review approach, the Bank of England, in its role as the expert, independent regulator of CCPs and CSDs, should take on primary responsibility for setting regulatory requirements for these entities, and intends to put in place a revised set of statutory objectives and principles to support this.
EQ considers this to be the first of many such proposed changes and will be monitoring, reviewing and responding where appropriate to any that may impact the Financial Services sector. 
Read more: Future Regulatory Framework Review: Central Counterparties and Central Securities Depositories
Are You Registered For EQ Bulletin?
We work with experts from across EQ to bring you a summary each month of what is happening within the financial services industry that impacts the share registration and employee share plans space. Register below to receive our monthly update.
Find Out More
From managing your share register and employee share plans to supporting your governance and investor relations objectives, we handle multi-billion pound corporate actions with absolute precision and support new companies making their debut as a listed company.
EQ Boardroom