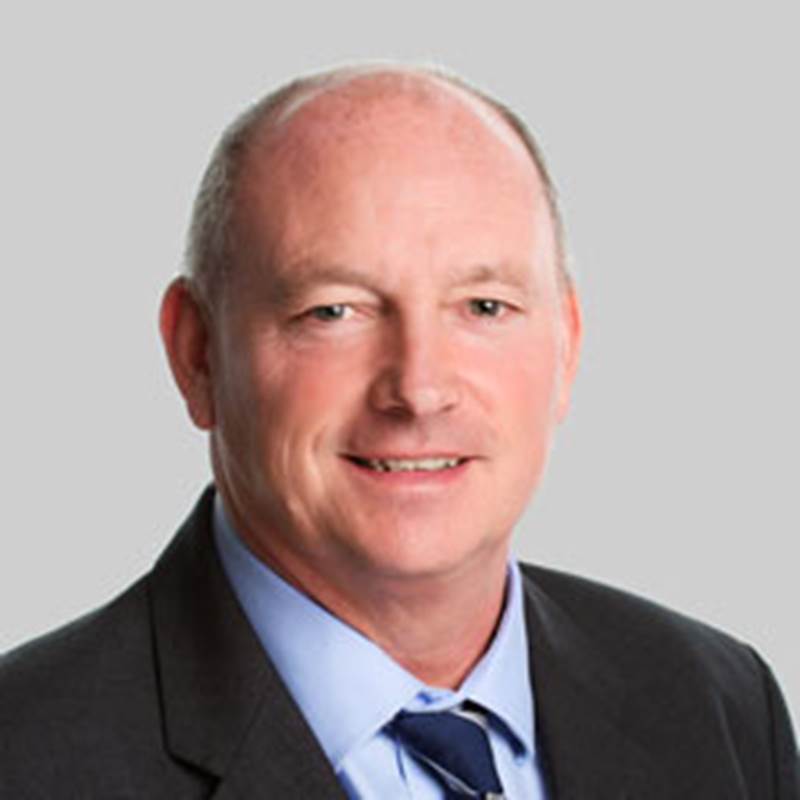 Regardless of the somewhat bumpy landing into the New Year, we remain as committed as ever to maintaining a high standard of service to you and your shareholders and as the AGM season approaches, we will be here providing top tips and best practices to help support a seamless proxy season.
In this month's bulletin, we provide you with a Brexit update and explore the UK Voting Guidelines for 2021, published by Glass Lewis. We also review the FRC's views on Audit Committee Chairs on audit quality.
As always if you have any questions on the content of this month's bulletin, please contact your Relationship Manager.
Articles in this Edition cover:
Dates for your diary:
The EQuivalence Forum - Wednesday 27 January
Join EQ and other like-minded professionals, to gain knowledge and share experiences.
In this webinar, chaired by Simon Maynard, Assistant Director at Prism Cosec, we discuss the latest Corporate Governance updates impacting Company Secretaries in 2021.
If you would like to attend this webinar, please register here.
Upcoming Dates: Wednesday 9 June and Wednesday 15 September
Brexit update
On the 31st of December at 11:00 pm the UK completed its formal separation from the EU. A treaty was finally agreed on Christmas Eve and became law in the UK before the departure. The new arrangements focussed primarily on trade, with other areas still to be resolved including financial services and data protection.
At EQ, we have been following developments closely. Our primary focus is to ensure all products and services continue to run smoothly, complying with current regulations and flexing to meet any upcoming changes. At present, we do not foresee that any changes will be required to the operation of either our Corporate Sponsored Nominee or DRIP regulated products, and we will carry on administering them in their current format alongside current T&Cs.   
We will continue to monitor conversations and update you on our approach as this progresses. In the meantime, if you have any further questions please speak with your Relationship Manager.
Government response to the consultation on expanding the Dormant Assets Scheme
On the 9th of January 2021, the UK Government published its response to the Dormant Assets Scheme. The publication is the culmination of more than four years of work to expand the Scheme and unlock further dormant asset proceeds to be made available for social and environmental initiatives. 
This publication confirms the inclusion of assets within the securities sector, estimating that dormant proceeds relating to shares, cash distributions and corporate actions could contribute a further £110m into the expanded Scheme. 
The three principles of the Scheme:
Reunification first:participants' priority is to reunite owners with their assets.
Full restitution: owners are able, at any point, to reclaim the amount that would have been due to them had a transfer into the Scheme not occurred.  
Voluntary participation: participation in the Scheme is voluntary.
The government intends to legislate for Scheme expansion when parliamentary time allows. In the interim, we will continue to support industry, regulators, and RFL as they prepare to join, regulate, and administer an expanded Scheme. The speed at which funds will start to move into the Scheme is dependent on other parliamentary priorities, and industry readiness once legislation has been introduced.
The Scheme will not include assets held with a Corporate Sponsored Nominee service at this time.
Glass Lewis publishes its UK Voting Guidelines for 2021
Glass Lewis has published its UK Voting Guidelines for 2021.  The main changes to this year's guidelines are:
Board Diversity: FTSE 350 companies should disclose performance against the Parker Review board ethnic diversity targets
Gender Diversity: A recommendation to vote against the chair of the nomination committee will generally be given if a FTSE 350 board has failed to meet the 33% board gender diversity target in the Hampton-Alexander review or, in the case of other LSE main market companies, where the board is composed of one gender only
Workforce Diversity: Where boards have failed to respond to concerns regarding a company's workforce diversity policies, practices and disclosures, a recommendation to vote against the chair of the committee tasked with oversight of the company's governance practices or chair of the board, may be given
Human Capital: A recommendation against the chair of the committee tasked with oversight of the company's governance practices, or chair of the board may be given where the board has failed to respond to concerns over a company's human capital management practices
ESG: The guidelines on environmental, governance and social initiatives have been clarified
Virtual shareholder meetings: Glass Lewis supports companies facilitating virtual participation of shareholders in general meetings but clear procedures should be set and disclosed to ensure shareholders can effectively participate in virtual-only meetings and communicate with management and directors
Remuneration: Remuneration committees should retain a level of discretion to ensure that remuneration outcomes for executive directors align with company performance, as well as shareholder and employee experiences. If there is substantial misalignment in this regard a recommendation to vote against the remuneration report may be given. A recommendation to vote against the remuneration policy may be given where executive fixed pay and/or total opportunity increases are substantially outpacing employee salary increases.
Smaller Premium Listed companies: From 2021, boards of all premium-listed UK companies should be at least 50% independent, and annual director elections should be held.
FRC publishes views of Audit Committee Chairs on audit quality
The Financial Research Council (FRC) has published research commissioned from YouGov looking at the views of Audit Committee Chairs (ACC) on audit quality.  The research was based on 54 in-depth interviews with ACCs from a range of mainly listed companies.  Key highlights of the research include:
Defining a good quality audit: Most ACCs defined quality by assurance of the financial statements but also by reference to the lead audit partner.
Planning and executing an audit: Some ACCs reported difficulties in assessing quality throughout the audit and focused on a rigorous audit tender process to address this. In terms of challenging the auditors, this mainly happened at the planning stage.  It was less apparent in relation to auditors' judgements and findings.
Selecting an auditor: Most ACCs cited the lead partner and the wider audit team as key criterion.  Price was not mentioned as a primary factor.
Changes in the audit sector: Views varied on the outcomes that ACCs would like to see from audit reform.  Both benefits and issues were mentioned in relation to proposals such as shared audits, operational separation and mandatory tendering. 
The FRC state that the development of standards for audit committees may support a more consistent approach to promoting audit quality and proposes to use the findings of this research to inform its work on further reforms to the audit sector.
FRC issues consolidated COVID-19 guidance
The Financial Reporting Council (FRC) has published consolidated guides for auditors and companies that supersede all previous guidance that it has issued during the year.
Governance disclosures of smaller companies reviewed by the QCA
The Quoted Companies Alliance (QCA) and UHY Hacker Young have published a report of the analysis of governance disclosures of 50 small and mid-sized quoted companies and interviews of small and mid-cap investors.  The review examines how small and mid-sized quoted companies have responded to COVID-19, how investors examine corporate culture and what investors want to see in ESG, remuneration and governance disclosures.  Highlights from the report include:
Responding to COVID: Investors' feedback was largely positive about how companies have responded and in terms of stakeholder engagement, companies have adapted well and, in some cases, even improved their communication with shareholders.
Investors want to understand from the Annual Report how the board dealt with the challenges of the pandemic.
ESG: it was noted that ESG trends, particularly the social aspects, have been accelerated. Health and safety of employees and other stakeholders has become more important.
Executive remuneration: Investors want to see whether directors have 'shared the pain' in remuneration outcomes. Where government support was taken up by the company, this should be used to support the company and not executive remuneration. Future challenges for remuneration committees will be how to reward executives when the company is not reaching targets for reasons beyond its control.
Corporate Governance: Investors want to understand how companies plan to operate in the future as the pandemic continues into 2021.
Corporate Culture: 96% of companies describe in the corporate governance statement, how the culture is consistent with the company's objectives, strategy and business model. However, it was considered not an easy task with most describing culture by linking to corporate values.
The review also reports on compliance with the QCA Code's Principles.
Primary Market Bulletin No. 32 focuses on Brexit
The Financial Conduct Authority (FCA) has published Primary Market Bulletin No. 32, which focuses on Brexit.   Issues considered are short selling exemptions, Market Abuse Regulation (MAR) and Prospectus Regulation.  In respect of MAR:
At the end of the Transition Period, the Market Abuse Regulation will be converted into UK law.
The disclosure and notification requirements for inside information and PDMR transactions remain the same but notifications will need to be sent to the FCA. This is regardless of any additional obligation under EU MAR to notify another EU authority (for example if the company is registered in an EU Member State).  The content and format of notifications remain the same.
Companies that have requested or approved admission to trading will be required to notify the FCA.
Primary Market Bulletin No. 32
Audit quality inspection results published by the FRC
The Financial Reporting Council (FRC) has undertaken a new analysis of its audit quality inspection results.  This was as a result of identifying in previous work that for more than 80% of audits which required more than limited improvement, the key weakness was the insufficient challenge of management.  The results of the analysis indicate that poor audits are often the result of:
Insufficient use of specialists and experts;
Issues with completeness of evidence; and
over-reliance on management inquiry.
The FRC have set out recommendations for making improvements in this area and have planned three initiatives for 2021:
Ongoing inspection activity, monitoring of root cause analyses and quality plans
A conference on the culture of challenge to involve academics, regulators and experts on culture
A thematic review of how audit firms support effective challenge of management and encourage professional scepticism
Guidance on use of the European Single Electronic Format issued
The Financial Conduct Authority (FCA) has issued guidance on the European Single Electronic Format (ESEF), which is the new standard for digital financial reporting by companies admitted to trading on EU and UK regulated markets.  ESEF can be read to allow analysis and easy comparison between accounts. The guidance confirms that ESEF will replace the PDF format for financial years beginning on or after 1 January 2021 although voluntary filing with the National Storage Mechanism in the ESEF format can be made from 25 January 2020. 
BEIS issues consultations on the reform of Companies House
The Department for Business, Energy and Industrial Strategy (BEIS) has published three consultations following its announcement of introducing a wide range of reforms to the powers and role of Companies House.  The consultations cover:
Corporate transparency and register reform
Extending the powers of Companies House to query information before it is placed on the register and to ask for evidence where appropriate
Giving greater powers to remove information from the register and to require documents to be delivered by electronic means
Proposals to remove the requirement for companies to keep a Register of Directors, which will be held by Companies House, and potentially making changes to other company registers
Implementing the ban on corporate directors
Banning corporate directors unless their own boards comprise all natural persons, and those persons have their identities verified
Improving the quality and value of financial information on the register
Reviewing how companies might be able to file accounts only once, instead of separately to Companies House, HMRC and other agencies
Looking at filing options for small companies to ease administrative burdens but ensure the information that is provided is valuable
Filing all accounts digitally with Companies House
Additional checks that could be carried out by Companies House on accounts filings
All three consultations close on 3 February 2021.
The QCA's new Remuneration Committee Guide published
The Quoted Companies Alliance (QCA) has published an updated edition of its Remuneration Committee Guide.  The guide includes:
What an effective remuneration committee looks like
Practical aspects of running a remuneration committee
Remuneration policy – principles of remuneration and performance measures
Reporting obligations
Communicating with shareholders
Other information concerning remuneration committees such as agenda items
Financial Reporting Lab's final newsletter of 2020
The Financial Reporting Lab has published its final newsletter for 2020.  The newsletter reports on the Financial Reporting Council's activities during the year including the s172 project, year-end reporting, climate change and COVID guidance.  It also contains recommendations to help companies with reporting on scenarios when preparing risk and uncertainties disclosures. 
FRC's thematic reviews for 2021 published
The Financial Reporting Council (FRC) has announced proposals for the thematic reviews it will undertake in 2021 and priority sectors for the FRC's review.  Corporate reporting thematic reviews will cover:
Going concern and viability
Provisions, contingent liabilities, and contingent Assets – IAS 37
Climate risk including streamlined energy and carbon reporting
Use of Alternative Performance Measures
Interim reporting
Priority sectors highlighted for review by the FRC are:
Travel, Hospitality and Leisure
Retail
Property
Financial Services
FRC's response to the IFRS Foundation's sustainability reporting consultation
The Financial Reporting Council (FRC) has published its response to the IFRS Foundation's consultation on sustainability reporting.  The FRC states that it supports the development of global standards for sustainability reporting which will improve the quality and quantity of sustainability information.  The FRC's main comments on the proposals are:
It supports establishing a Sustainability Standards Board within the IFRS Foundation set up
To stress the importance of building on work already done in this area such as the Value Reporting Foundation and Impact Management Project to ensure the standards are developed quickly and cost-effectively
To highlight that sustainability reporting standards need to be developed urgently
Are you registered for EQ Bulletin?
We work with experts from across Equiniti to bring you a summary each month of what is happening within the financial services industry that impacts the share registration and employee share plans space. Register below to receive our monthly update.