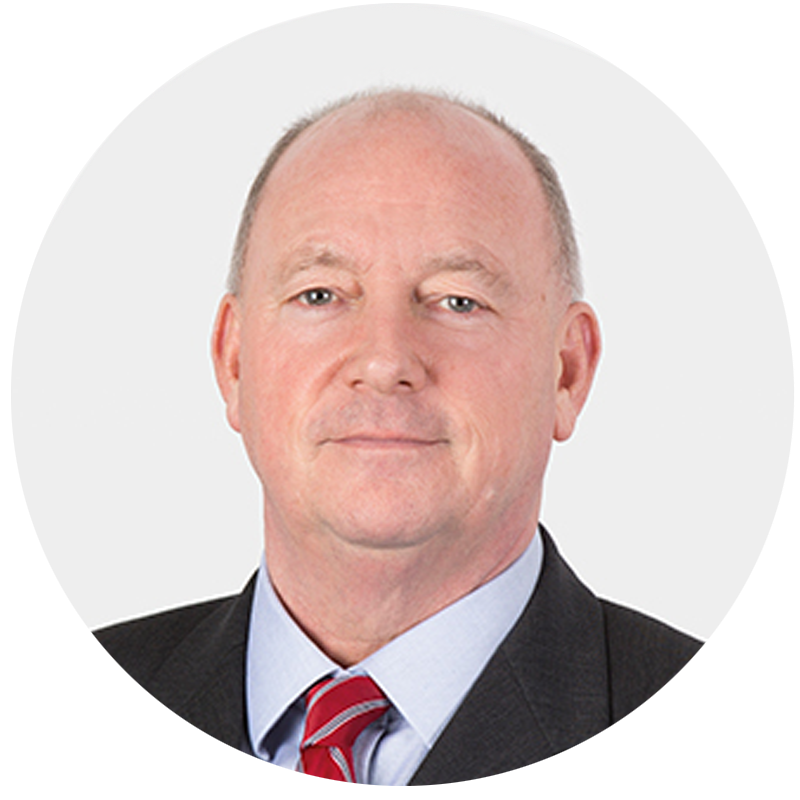 There are some particular areas of interest in this month's bulletin, including changes to the PDMR notification timetable and a new consultation launched by the FCA and Treasury looking into capital markets reform.
Other areas of interest include Glass Lewis' view on 'Say on Climate' resolutions, the impact of the 2018 UK Corporate Governance Code on remuneration disclosures and much more.
As always, if you have any questions on the content of this month's bulletin, please contact your Client Relationship Lead.
Paul Matthews
CEO - EQ Boardroom
Articles in this Edition cover:    
Dates for your diary:
The EQuivalence Forum - Wednesday 9 June and Wednesday 15 September
The EQuivalence Forum, chaired by Simon Maynard, Client Director at Prism Cosec, discusses the latest Corporate Governance updates impacting Company Secretaries in 2021.
Date: 9 June 2021
Time: 9:00am (BST)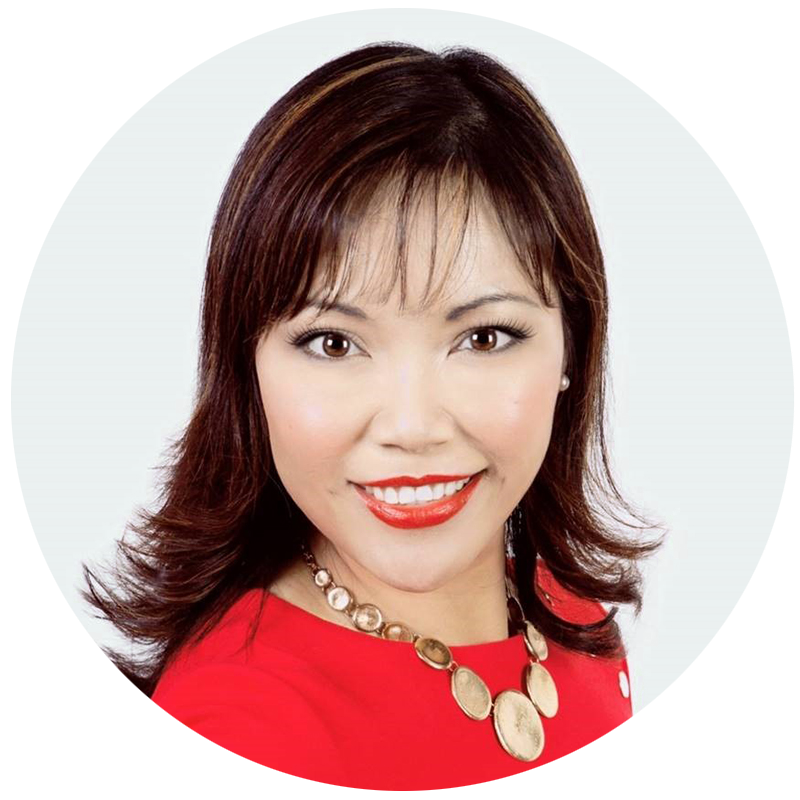 An insight from Prism Cosec
Times continue to be uncertain for many companies with the ongoing impact of COVID-19 on businesses and society.  More now than ever, shareholders need companies to produce high-quality information for investors.  The Financial Reporting Council's latest thematic review on Interim Reporting provides valuable information, real-life examples and best practice recommendations that will assist companies in achieving this goal when preparing their 2021 Interim Reports.  
Kathy Cong
Managing Director, Prism Cosec
Glass Lewis publish their view on 'Say on Climate' resolutions
Glass Lewis has published an overview of its approach to 'Say on Climate' resolutions.  Glass Lewis notes that the adoption of an annual shareholder vote on climate strategies has been a prominent feature of 2021 AGMs, with a number of board and shareholder proposals being put forward.  Due to the wide variety of proposals, Glass Lewis evaluates each resolution on a case-by-case basis but intends to set out its standard position by 2022.
In terms of proposals put forward by the Boards of companies, two approaches are noted by Glass Lewis:
Preparing a policy with a framework for the adoption of an annual vote on climate disclosure/strategy (Say on Climate at future AGMs);
Requesting shareholder approval of a company's climate transition plan (Say on Climate at the 2021 AGM)
Shareholder resolutions were noted to vary widely but generally fell into the following categories:
Proposals that request a Say on Climate at future AGMs only;
Proposals that request a Say on Climate at future AGMs and also make other optional suggestions;
Proposals that request a Say on Climate at future AGMs but bundled with different climate-themed requests (e.g. reduction of emissions)
Glass Lewis set out examples of the resolutions put forward by both companies and shareholders.
Investors' responses to these resolutions vary, with some questioning the impact or effectiveness they will have and unintended consequences.  For example, voting on a company's climate strategy is an element of overall strategy and voting for the resolution may unintentionally approve some aspects of a wider business strategy. 
Therefore, Glass Lewis, whilst being very supportive of increased climate disclosures, generally recommends a vote against management and shareholder proposals that ask companies to adopt a policy that provides shareholders with an annual Say on Climate vote on a plan or strategy.  Other climate-related resolutions will be evaluated on a case-by-case basis.
Financial Services Act changes PDMR notification timetable
The Financial Services Act 2021 has now become law.  Amongst other things, the Act introduces changes to the period for notifying Persons Discharging Managerial Responsibilities (PDMR) transactions. With effect from 29 June 2021, the PDMR, or their closely associated person, will have three working days to notify the company and the Financial Conduct Authority of a transaction.  The company will then have two working days from receipt of the notification to announce the transaction to the market.  Previously the PDMR and the company had three business days from the transaction date to make these notifications.
The Act also:
Clarifies that advisers have a responsibility to maintain insider lists rather than an obligation for the company
Increases the maximum sentence for insider dealing from seven to ten years
Impact of the 2018 UK Corporate Governance Code on remuneration disclosures
In conjunction with Portsmouth University, the Financial Conduct Authority (FCA) has published research into remuneration policy disclosures of a sample of FTSE 350 companies from before and after the introduction of the 2018 UK Corporate Governance Code (the Code). Key highlights of the research include:
Companies are disclosing more information about engagement with shareholders and, to some extent, with the workforce than previously.
Companies are disclosing more information about alignment with long term shareholder interests.
The extent of disclosures related to remuneration policies has increased.
There was no significant change in disclosures for some items, such as the ability to recover or withhold sums or share awards.
Most companies show evidence linking awards to delivery of strategy and long term performance but few provided information that they did not reward poor performance in their policies.
Many companies used non-financial KPIs for executive pay but often did not explain why they were chosen.
Many companies used boilerplate wording from the Code and lacked detail.
There was a wide variation in the disclosures between different sectors of the FTSE.
Companies provided little detail in disclosures on why significant votes against remuneration proposals were received unless these were positive (e.g. the dissent was less than previously received). Careful wording was used by companies when reporting shareholder dissent.
Where dissent was received, it was often due to company-specific issues and not the issues reported as a result of Code requirements.
FRC Remuneration research report
How the lack of diversity can impact board decision making
The Corporate Governance Institute (CGI) has published the first of a three-part report into the concept of 'Mindful Exclusion' and how this can be used to consider a wide range of issues, including diversity and impact on decision-making criteria.   The key highlights from the report are:
Many boards do not engage with the 'unfamiliar', particularly before Covid. 18% did not look ahead to the medium or long term. 58% did not look out for blind spots.
Many of these organisations now appear to have changed their behaviour, looking more proactively at potential issues.
The findings would suggest that Boards and companies that engaged with people from outside of their 'bubble' by seeking input from staff at all levels and asking for external advice can prioritise issues more effectively and stay on the front foot.
Chartered Governance Institute report
The FRC sets up a review into the use of scenario analysis by FTSE companies
The Financial Reporting Council (FRC) has established a project to look into the use of scenario analysis by FTSE 350 companies in climate-related and non-climate related reporting.  The FRC is asking for volunteer companies to participate in the project.
FRC Scenario analysis research project
FRC's review of 2020 interim reports
The Financial Reporting Council (FRC) has reviewed the interim reports of 20 quoted companies and highlighted the importance of providing high-quality disclosures for investors. The key observations from the review are:
Overall the FRC was pleased with the quality of the interim reports reviewed.
FRC recommendations, ongoing concern, and cash flow in light of the pandemic had been taken on board.
The best interim report examples showed the impact at various stages of the pandemic on the financial statements.
Most companies had provided good explanations of the use of Alternative Performance Measures (APMs) and reconciliations to GAAP.
Good disclosures on impairments included reasons for the impairment and quantified key assumptions used.
Better disclosures on changes to current and deferred tax balances included a breakdown of components of the tax charges by category.
The FRC highlighted areas for improvement and recommended that companies consider the findings of their review.  FRC expectations for 2021 interim reports include:
Ensuring that management commentaries detail important events that have occurred during the first six months of the financial year and their impact on the financial statements.
Providing a comprehensive update of the principal risks and uncertainties for the remaining six months of the financial year.
Making sure APMs are explained, reconciled to IFRS measures and not given undue prominence.
Providing going concern disclosures that explain the basis of any significant judgements, including whether there are any associated material uncertainties, and the matters considered when confirming the preparation of the financial statements on a going concern basis.
Detailing changes to key judgements and estimates with reasons.
Explaining in sufficient detail events and transactions that have a material impact on the financial position and performance of the company, such as impairments.
Focusing on providing material disclosures that are clear and concise.
Changes to UK MiFID's conduct and organisational requirements
The FCA and Treasury have begun a series of capital markets reforms intending to have a regime of capital markets regulation with the following characteristics:
High standards. A regime characterised by robust standards that are effectively enforced, adhering to the highest international standards and ensuring that market participants can operate in it with confidence and maintain trust in the operation of the market.
Supporting economic growth. A regime that promotes growth in the real economy, innovation, entrepreneurship and wealth creation across society and facilitates investment, both in the short‑term (supporting the economic recovery from COVID‑19) and sustainable long‑term (as we transition to a low‑carbon economy).
Open and competitive markets. A regime that allows a range of participants (domestic, international, public/private sector organisations) to access UK markets easily, appropriately and at a low cost, with high levels of competition and innovation, cementing the UK's position as a global hub for wholesale markets business.
Fair and proportionate. A regime underpinned by proportionate standards centred on outcomes rather than prescriptive rules. A focus on robust infrastructures that enable market participants to operate in the market without unnecessary friction and costs.
The proposals seek to make research on SMEs with a market cap below £200m and FICC research not subject to the inducement rules and to remove two sets of current reporting obligations on firms:
the obligation on execution venues to publish a report on a variety of execution quality metrics to enable market participants to compare execution quality at different venues (known as RTS 27 reports), and;
the obligation on investment firms who execute orders to produce an annual report setting out the top 5 venues used for executing client orders and a summary of the execution outcomes achieved (known as RTS 28 reports)
The first of the consultation papers to be issued covers changes in two areas to the conduct and organisational rules in UK MiFID to ensure the rules achieve their objectives and reduce compliance costs without compromising high standards of investor protection. 
Changes to UK MiFID's conduct and organisational requirements
Are you registered for EQ Bulletin?
We work with experts from across Equiniti to bring you a summary each month of what is happening within the financial services industry that impacts the share registration and employee share plans space. Register below to receive our monthly update.