The Stock Market award represents a clean sweep of all of our industry opportunities, Equiniti having already been recognised by the Shares Awards (best shareholder services) and Financial Times Awards (Best Registrar).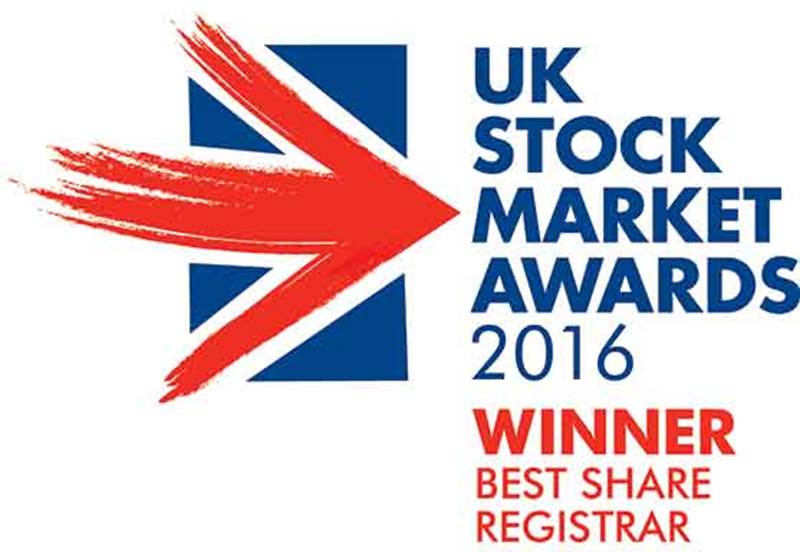 This is a great honour and reinforces our position as the number one Share Registrar of choice!
The UK Stock Market Awards recognise and reward all that is positive about publicly-listed British firms, the equity market in which they choose to operate and their contribution to the UK economy.
To win this award and earn a seal of approval from such a discerning audience is a tremendous achievement and one of which we are incredibly proud.
We would like to thank all our clients for their continued support. We work hard to listen to your feedback to ensure we maintain our high service standards. Carrying out our 60 second survey and annual benchmarking enables us to understand your needs and those of your shareholders so we can develop our processes in line with your objectives, and we appreciate your input to this.
To be recognised by our peers is a fantastic achievement. We pioneer best in class service in our industry and work in partnership with our clients to ensure that we continuously improve and innovate the services we provide today and in the future.
Featured in the top image from left: Gyles Brandreth; an English writer, broadcaster, actor, and former Conservative Member of Parliament. Mark Bullen, Director, Registration Services, Equiniti. Tomas Carruthers, CEO of the Social Stock Exchange.
---
If you have any questions or would like to discuss this, then please do not hesitate to contact your Relationship Manager