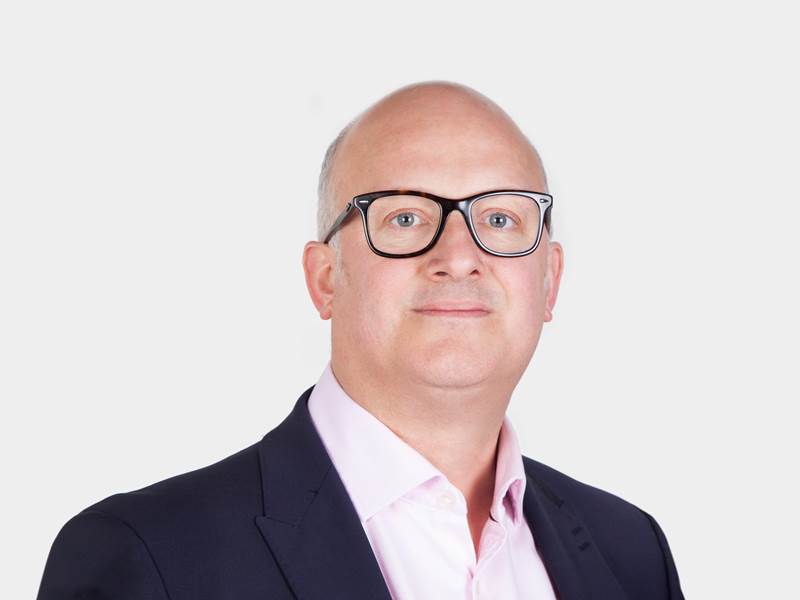 That's no big secret. In fact, Financial Conduct Authority (FCA) research indicates that 90% of employers recognised that financial concerns had an impact on workplace performance back in 2017.
However, it is worrying for employers when the FCA's latest figures show a stark decline in financial wellbeing since the start of the COVID-19 pandemic, with more than half the UK population now showing signs of financial vulnerability.
The question is: what's the best way to tackle this and make a real difference to your workforce's financial wellbeing levels? Integrating benefits is suggested by some. Better communicating benefits is seen as the answer by others. In our opinion, it's this and more; something altogether more holistic and better informed.
Everything is interlinked
There's strong argument for acknowledging that mental health – which has also been thrown into the spotlight by COVID-19 – and financial wellbeing are two sides of the same coin: if your finances are poor, that leads to anxiety and stress; if you are suffering with poor mental health, you're unlikely to be concentrating on your finances.
Therefore, taking a holistic approach that recognises the links between mental and financial wellbeing offers the best chance of seeing tangible results.
Ashley Lourens, Head of Wellbeing at mental health platform Healingclouds, said: "To target any kind of behaviour, you need to look at psychology. Good financial management requires discipline and self respect, so it's definitely linked to self-worth.
That's why you need to address the emotional reasons why people are not taking care of their finances. Only by addressing wellbeing holistically, can you really break down the barriers that prevent people looking after their finances, as well as their mental health.

— Ashley Lourens, Head of Wellbeing, Healingclouds
This necessitates not only integrating benefits but also integrating benefit and wellbeing agendas. It also necessitates getting to know your employees; gaining the insights you need to better design and communicate your benefits and wellbeing programmes.
An integrated approach
According to recent figures from Aon, fewer than 1 in 10 businesses manage their benefits using a single global benefits platform.
But to take an effective, joined-up approach to mental health and financial wellbeing, you need to link products and services so you can provide your employees with a holistic wellbeing service.
It's also vital to ensure that employee wellbeing is taken seriously at the top level.
After months of restrictions and lockdowns, levels of anxiety and overwhelm are high. Employees are going to need ongoing support and, to ensure they get this, someone on the board needs to have their finger on the pulse when it comes to wellbeing and related problems such as absenteeism.
The good news is that this message appears to gaining momentum, which should help to convince board members of the strategic significance of integrated wellbeing support.
Aon's figures show that 86% of employers now put a higher priority on communicating with employees due to the COVID-19 pandemic, while 92% recognise that mental health has become more important than ever over the last year.
However, as mentioned earlier, the key isn't to just better communicate benefits, it's more about communicating benefits as part of wider wellbeing strategy.
An effective communications strategy
Once you start to recognise the links between poor financial wellbeing and poor mental health, it's not difficult to see why benefit-specific – and very generic – educative content often fails to encourage employees to take steps to improve their finances.
Education is important. People need to understand why it's important to have insurance and save for the future. But the aim is to provide resources that encourage people to actually take action.

— Ashley Lourens, Head of Wellbeing, Healingclouds
When considering financial education, it's important to recognise that poor financial wellbeing isn't confined to any one generation. Someone who's further on in their career with a good job and salary is just as likely to have money worries as a younger person just starting out.

— Sarah Steel, owner of Better with Money, an independent financial education firm
"Fortunately, just like with people, it is possible to build a good relationship with money. That's why promoting financial wellbeing isn't just about adding more employee benefits or increasing salary, it's about helping people to talk about money and to recognise their own financial goals, then giving them the information and tools to make it happen. This is best done through engagement and education."
Everything rests on insights
The key to success is to better understand your employees; their interests, their motivations and the pressures they face – not just in work, but also in their home life. You can use one of the latest geodemographic tools like EQ's Amplify Insight to achieve this.
Once you gain these rich insights, you can segment your audience and not only better design your overall benefit and wellbeing programme, but also tailor communication that is purpose-driven and relevant. Communication that helps ensure a culture of wellbeing is woven through everything – from management practice to learning and development. And that also helps nurture self-care, ensuring mental health, physical health and financial wellbeing education, tools and services are in place and easily accessible.
And, last but not least, insights help you pinpoint potential problem areas and better target support and services. This might involve a mix of benefits, services but also perhaps line manager training, for example. Hence why a holistic and integrated strategy is the only way to go. Doing 'more' benefit communication in isolation, or just focusing on a different wellbeing pillar per quarter is commonplace but, arguably, only serving to add to the already deafening and disparate noise.