Let's first consider what's new. As the country continues to struggle with economic impact of the coronavirus pandemic, the number of people experiencing hardship is increasing. There are several reasons for this; the stop start nature of lockdowns and the restrictions under the tiered system, the loss of big names from the high street, and many small businesses struggling. Compared to where we were last year, there are more people with less (or no) income.
For many utility companies, the pandemic has already resulted in a shift in how they engage with all their customers. They need to be proactive and clear in communicating with customers and opportunities for operational improvement this year have been significant. These have resulted in fast tracked changes that may have previously taken years to implement. Incredibly, solutions have been up and running in just a few short months.
The changing face of vulnerable customers – identify them early
Support for vulnerable customers has been a key part of regulatory initiatives and operational business plans for many years now. The pandemic has brought this into sharp focus. Earlier in the year, energy suppliers agreed voluntarily to support those customers struggling to pay their bills and those who were pre-payment customers. Solutions included emergency topping-up to avoid self-disconnection and winter fuel poverty.
Ofgem has taken this a step further with new licence rules coming in from 15 December. Energy suppliers will now be required to offer extra pre-payment credit and realistic payment plans to help customers in debt or those unable to pay their bills.
What we are seeing in 2020 is not just an increase in the number of people suffering financially. Many consumers are in greater need as they are entering vulnerable circumstances for the first time. EQ's recent discussion around financial distress highlighted this.
People with previously well-paid jobs in the travel, leisure, hospitality and entertainment industries have lost their incomes almost overnight. Many more are experiencing an income shock even if they do qualify for the furlough scheme.
These consumers may not have experienced financial vulnerability before and will not have been identified by their utility providers as needing extra help with bills. So how can utility providers predict which customers are likely to fall into financial distress so that they can step in to offer advice and assistance as early as possible?
The simple and complicated answer is high quality customer data. This goes beyond the data the company holds, and the normal actions triggered by missed or bounced payments in real time. What we are looking at is longer term predictions around propensity to pay. At EQ, we work with our clients on a hybrid

approach; analysing multiple sources of data to allow for segmentation of customers to predict the likelihood of payment. We recommend the best options for engaging with those customers to get the best outcomes for all parties.
A proactive approach to customer service – communication is key
When the first lockdown took effect in March, the clamour for information from customers hit an all-time high. This was, unfortunately, just as companies were working to transition their customer service staff to working from home. This shift did, however, lead to increased creativity in the use of communication channels. Automation played a key role as emails, chatbots and FAQs on websites handled standard enquiries. Universal messaging was given on the topic of how a company was responding to the pandemic.
In our recent EQ webinar "What Next for Utilities" we addressed the challenges facing the energy and water sectors. Zoe McLeod (Sustainability First), Matt Cole (Fuel Bank Foundation) and Andrew Lincoln (Ofwat) gave a cross sector analysis of the challenges ahead.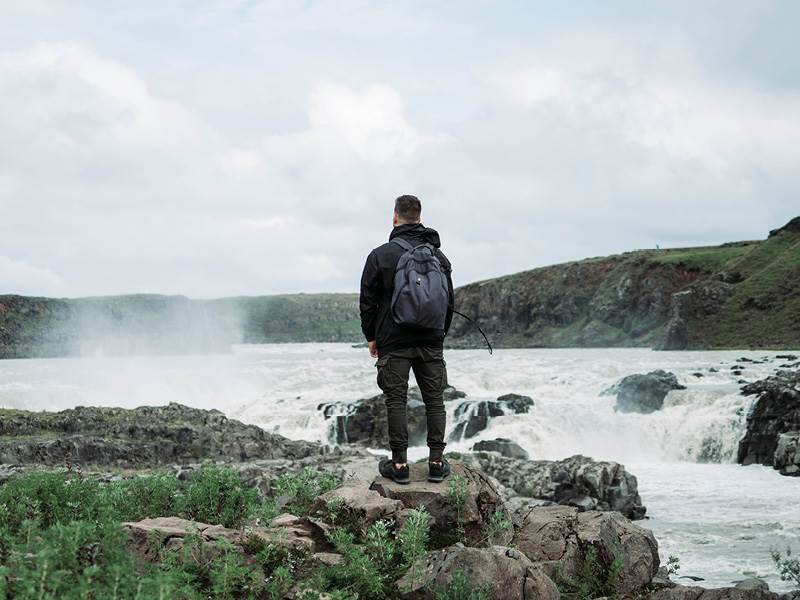 "The sector has risen to the challenge of the Covid-19 pandemic to not only assist known vulnerable customers, but to identify those who face difficulties for the first time. The support we provide across all regulated sectors give us a unique perspective. We are helping organisations to use data to identify "new vulnerable" and supplementing existing operational teams with expert resource to address the winter spike in volume of direct customer contact."
Sean Duff, Account Director (Utilities), EQ
Getting personal – one size does not fit all
Now, nine months after that first shutdown, companies have adopted a more personal and proactive approach to customer service. This has included comprehensive communication campaigns making all customers aware of their options should they find themselves struggling to pay their bills. Key messaging has been on bills but also through the delivery of customer support staff, increasingly using phone and video calls.
As providers of vital services, utility firms have tried and tested plans in place to support vulnerable customers. With the right amount of internal resources, this support can be scaled up and down as needed. Yet, the economic impact of the pandemic has meant that most of the population is at risk of entering some form of vulnerable circumstance. This means that the message of support needs to reach much further.
Having clear payment options and pathways for customers in financial distress is vital for the financial health of both customers and the provider. More than just the provision of services, the right corporate tone of voice has become important for organisations this year. We have seen a significant shift, particularly for essential service providers, towards a more sympathetic and understanding tone of voice.
Regulators are championing the personal approach in dealing with customers. Utility providers are dealing with new profiles of vulnerable customers that they need to include in their support schemes so this shift makes sense. The underlying takeaways of "we are in this together" and "we are here to help" have taken centre stage in all advertising and communication strategies. This has been backed-up by the proactive approaches of customer service teams. Companies have reached out through phone calls and emails to check on customers they have identified as vulnerable. Whilst a welcome and necessary initiative, this shift can put further strain on customer service teams, particularly those with the specialist knowledge and experience of dealing with vulnerable customers.
We are heading into the winter months, traditionally the busiest for all utility firms. Even if some staff can be relocated and upskilled from elsewhere in the business, the capacity of these specialist teams will likely be tested further. At EQ, we are working with our clients to help develop the skills needed to meet the demand of both the winter spike and the increasingly personalised nature of vulnerable customer support.
Getting through the winter
With roll-out of several vaccines there is a glimmer of hope that the end of the pandemic may be in sight. There is a nationwide sense of just needed to "get through" the winter before normality starts to return in the spring. But the economic fallout of 2020 will be long lasting and its impact will stretch well into 2021 and beyond.
Once the various government support schemes such as furlough come to an end, the effects will be amplified. This means businesses will need to support increasing numbers of vulnerable customers for the long term. It may still be too early to examine the lessons learnt as the operational and customer service challenges of the pandemic will continue this winter. One thing that 2020 has reminded us all of, is that investing in customer service is never a waste.
"Excellent customer service matters because it delivers better financial results, helps improve productivity and creates trust." [1]
Jo Causon, Chief Executive, The Institute of Customer Service
Key priorities for winter 2020-2021
Work to identify customers experience financial hardship as early as possible, especially those struggling for the first time.

Be proactive in communicating with ALL customers regarding their wellbeing and the help available for those struggling financially.

Take an individualised approach to dealing with customer difficulties and make more vulnerable customer specialists part of your customer service teams.
 
---
[1] Utility Week Insight Report – Communications for the "new norm".
Find out more
Get in touch to find out how EQ are working with utility providers to support their vulnerable customers.
Talk to us today