Back in 2009, Equiniti Creative was established to support the Employee Services arm of the business. The mission? To bring to life already market-leading share plans. The result? Cutting-edge, insightful and award winning share plans. But how does Equiniti Creative keep its momentum? A dose of insight and a measure of creative freedom of course.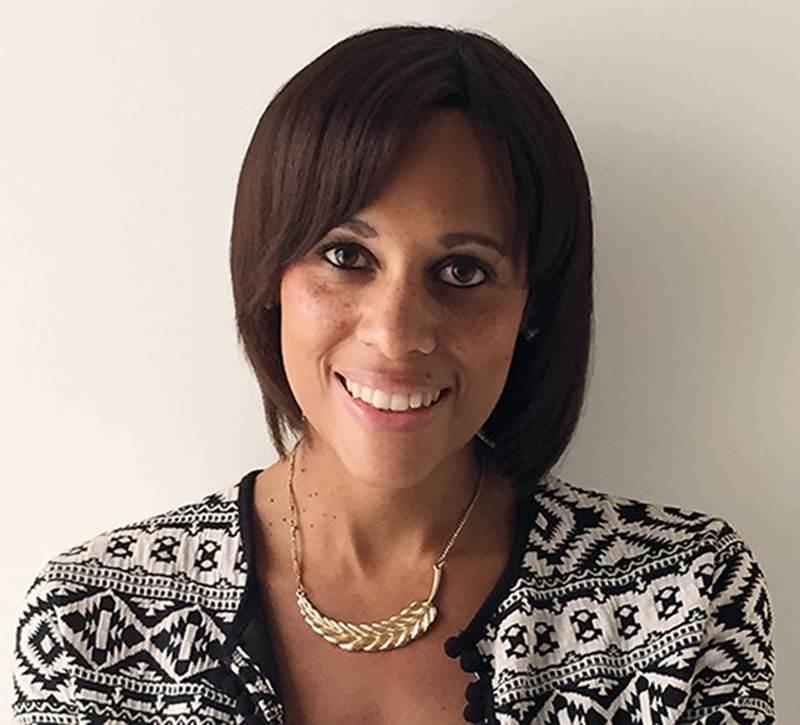 Jade Jordan-James heads the Equiniti Creative team; a central part of Equiniti's marketing team. Stylish yet modest, Jade's strong aesthetic sensibilities have had a real influence on the creative strategic direction of ideas within Equiniti. This is evident in Equiniti's portfolio of work from the last few years. 

Asked how things have changed over the last six years, Jade reflects "things have changed a great deal. We are in a digital revolution so, as you can imagine, we have seen an increase in digital communications."

Jade continues "we are in a great positon at Equiniti because we have some brilliant digital platforms, such as the ESP Portal and more recently PeopleSpace; the total employee benefits portal. We excel because, with our web team, we are able to build digital communications creatively.
But we still create a lot of in-situ material, like posters; as not every work place is totally digital. We work in all media formats. Of course, the digital projects tend to be exciting. But that's not really the point for us. What is integral to our approach is understanding the audience and making sure the communications are appealing to them, whatever the format and channels used.
What is more important to us is having creative freedom to explore new ideas that are relevant to our clients' workforces.
So what is this freedom that clients allows Equiniti and how is this achieved? "The freedom really comes from the insight that we are able to draw from the audience. For example, for M&S we were keen to set up focus groups to understand what works well with their employees; surprisingly we led the industry in implementing these. 

It's great because we have the trust of our client and they see the beneficial impact that the focus groups have. We have taken this to another level with M&S as we are now part of their Business Involvement Groups. This means we can gain further insight into what staff want and to see what they like and how they respond to different creative treatments/ visualisations of the schemes. The freedom is really the advantage of getting closer to the client and the client's staff.
In these instances, we are much more likely to have lots of great ideas to work with. From a creative's perspective, this then feels like greater freedom.
We still have brand guidelines to work from but with ideas that are straight from the Business Involvement Groups, we have more to play with. This then results in insightful, exciting and impactful campaigns."

Undoubtedly, Equiniti Creative contributes to great results. So far, in 2015, clients such as easyJet and BT have continued to increase uptake of their Save as You Earn (SAYE) schemes.  easyJet's year-on-year increase of participants (UK scheme) was 9%; taking this to around 40% of employees. BT's uptake increase (again UK SAYE) was 5%; taking its percentage of employees within the scheme to an enormous 67%. 

Evidently it is not solely the creative work that is pushing up these figures. These have been very fruitful schemes. Yet, to sustain interest and uptake, communications have to be clear and appealing. As schemes mature and are exercised, as they have done so just recently, the clarity of communications is paramount. Equiniti's Creative team helps to optimise understanding through relevant supporting material. 
 
So what gets Equiniti Creative interested? Jade laughs saying "a challenging brief". She continues "some of the work I am most proud of has started out as a real challenge." And what does she see as challenging? "It varies. But, for instance, 2014's maturity for BT's Saveshare plan, with a value of more than £1.1billion, had a potentially life-changing impact on 23,000 members of staff. 

It was down to us to communicate their options in the clearest way possible to help them make the right decision for them. Staff who were in the scheme stood to gain around £42,000, rising to almost £76,000 for those who had saved the maximum each month. We knew this was a really important piece and we didn't want to let the client or the individual members down through poor communications.
It was similar again this year. BT employees who saved the monthly maximum of £250 in the five year scheme were being able to buy shares worth £68,833; a net gain of more than £53,000. This really can be life-changing.
This is really exciting for BT staff but also quite a complicated decision-making process because Capital Gains Tax thresholds were going to be exceeded. So we did everything to communicate clearly." The result? "BT have been really pleased with everything. Francis O'Mahony, Head of Employee Share Plans and Share Registration at BT Group works really closely with us and sees the value in the work we deliver. 

Francis recommends us and says that 'by choosing Equiniti, any client will be working with experienced, motivated and creative people who want to deliver a comprehensive service that exceeds expectations' that's us, says Jade. 

So where will the future take Equiniti Creative next? "We think things will continue in the digital direction but there is always call for really good quality printed materials. People still really love the tactile element of beautifully designed and printed communications. You can see this in the recent rise in popularity of independently printed magazines. In terms of the work that we will deliver going forwards, we know digital will be the default from now on but it will also depend on what is relevant to our clients and their employees."
---