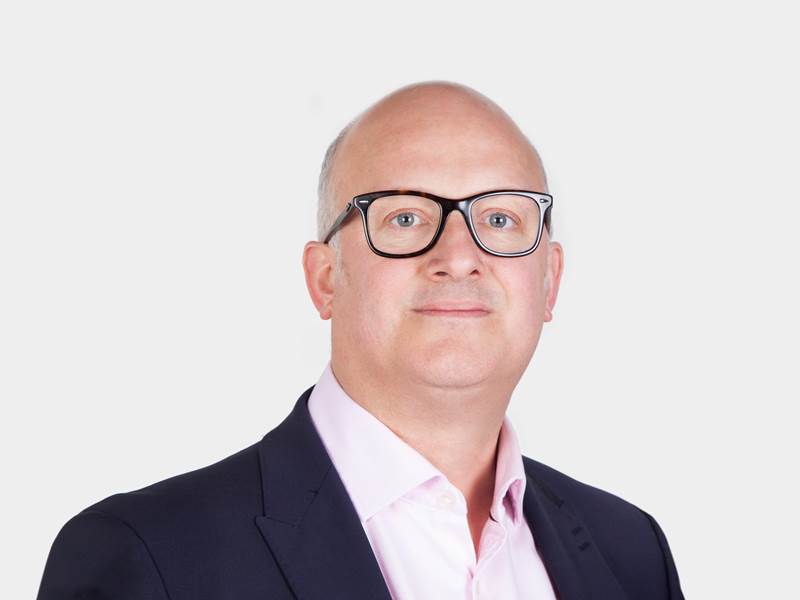 While general communications such as benefit leaflets and staff handbooks can help to raise awareness of what is on offer, they often fail to boost engagement levels. That's because awareness and engagement are two very different things.
What employees need to enhance their work experience will differ depending on a range of factors including the kind of work they do, their life outside work and what motivates them as an individual. It's the same with benefits, what interests one enough to want to make use of something, probably won't interest another.
So, to persuade people to actually get involved – instead of simply being 'aware' benefits exist – you need to point groups of employees towards the benefits that are best suited to their needs.
The majority of companies continue to take a scattergun approach to benefit communications. According to the CIPD's Reward Management Survey: focus on employee benefits (2018), just 11% of employers segment their communications – even if they offer different benefits to different types of employees.
The CIPD believes many employers are, therefore, missing a trick. The report says:
By adopting a more personalised approach to benefit provision and communication, staff should be better able to value and appreciate the benefit package offering and employers should see this reflected in their business and people metrics.
Here are three of the latest ways enlightened employers are using segmentation to increase benefit take up and improve the employee experience.
1. Identifying 'job families'
The best way to communicate with workers often depends on their role within the organisation. Managers, for example, often need to be briefed in advance so they can explain changes to team members and answer their questions. They need support in cascading messages about employee benefits to their teams – and on a regular basis as opposed to a one hit wonder.
Segmenting the workforce in this way also enables HR departments to choose the right channel through which to communicate with a particular type of employee.
Frontline service employees, for instance, do not have the same access to emails as a desk-based worker. So, a short video they can access on their phone will often prove more effective than an email.
2. Using consumer-marketing technology 
Marketing specialists use geodemographic tools to break down consumer data into segments based on themes such as demographics, behaviour, lifestyle and geography. This allows them to gain far-reaching insights about their customer base and use these to deliver more meaningful messages.
Many employers are well placed to reproduce this approach – with the help of HR solutions providers that use such tools – because they already have lots of information about their employees. Combine actual employee data with external consumer data and the results can be fascinating. They can also be cut in any which way suits the client's requirements, and as broad or detailed as the employer requires.
Lucy Adams, in her 2019 book The HR Change Toolkit: your complete guide to making it happen, gives the example of coffee shop chain Starbucks. It took a customer 'action segmentation' approach to understand what attracted and motivated its employees, and it found they could be split into three groups: "skiers", who worked mainly to support other passions; "artists", who desired a community oriented and socially responsible employer; and "careerists", who wanted long-term career advancement within the company. Messaging around benefits – and everything else in the company in fact – could therefore be better tailored to these groups.
Meanwhile, at the more detailed end of the scale, employers might want to look into one specific benefit and find out who's using it, who isn't and who should be. And then target messages appropriately.
For example, cycle to work is traditionally communicated according to age. There's no consideration with regards to the distance between home and work. For instance, commuters into London by bike are increasing all the time and cover a very wide age range.
Also, discounts on gym memberships are strongly targeted towards millennials, even though it's not uncommon for this age group to work two jobs and be more focused on building a mortgage deposit.
Geodemographic tools may also be used during benefits scoping and design exercises. Perhaps the employer is considering moving from a flexible benefits model to voluntary benefits, the segmentation tool could be used to help them decide which benefits are likely to be most popular based on relevance to various sections of the workforce and also affordability.
3. The workforce according to 'life-stage triggers'
Until recently, employee age was often the main way employers tried to personalise their benefits communications. However, this approach failed to take into account the very different lifestyles many people lead despite being the same age.
So, just by virtue of being in his or her 40s, a single, childless employee could end up being bombarded with information about childcare vouchers.
The most forward-thinking organisations are therefore starting to segment the workforce using 'life-stage triggers' instead.
While often linked to age, for example for those nearing retirement, this approach allows them to form more specific groups, such as homeowners or parents with children under 5, thereby ensuring more effective communications: reaching the right people, in the right place, at the right time.
---
*This article was written for, and features in REBA, March 2020.
Speak to one of our experts to learn more about segmenting Data and drive engagement to your business.