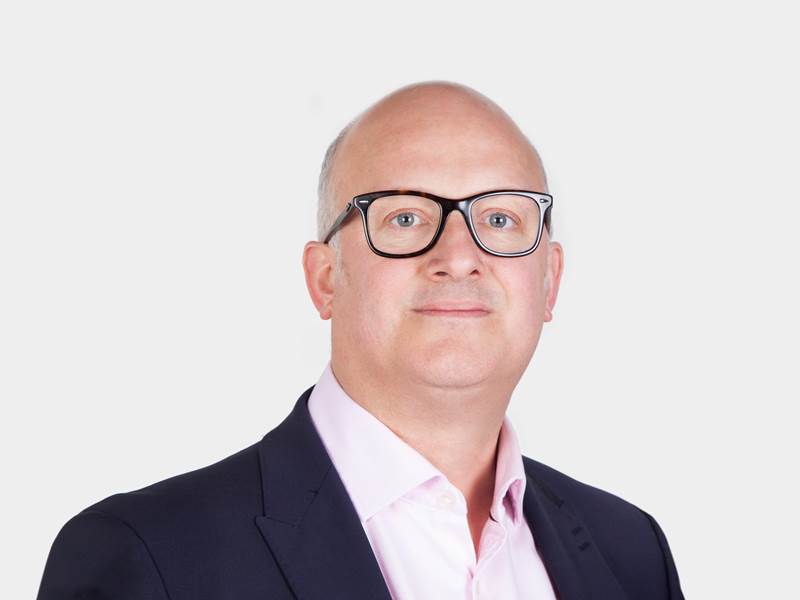 A flexible benefits programme, by design, lends itself towards supporting inclusivity in the workplace. It's all about choice. But if your employees don't know what's available or, worse still, they don't care, your all-singing, all-dancing Flex programme is about as much use as a chocolate teapot.
And, when you consider the cost of such programmes, that's really worrying. It's not just about the financial aspect though, it's also the fact that Flex programmes usually include some really great benefits and services that are simply going to waste.
Take the current situation with COVID-19 for example. On a worldwide scale, many employees are having to get to grips with a new remote way of working. Either that, or they find themselves furloughed. Those employers wanting to extend a supportive culture right now – promoting engagement and productivity or simply helping people remain calm, collected and on top of their health and wealth – should be doing all they can to maximise usage of the benefits they offer.
Things like virtual GP consultations, Employee Assistance Programmes (EAPs), plus discounts and tie-ins with partners, such as supermarkets, entertainment and utility providers will undoubtedly prove more valuable than ever right now. That's assuming people know these services exist, understand their relevance to them as individuals and know how to access them.
And therein lies the rub. Most don't.
For that, you need a solid employee communications strategy: it's a must, not a nice to have. Yet it's an aspect of Flex that is so often missed. Or it's simply left to digital means only – apps and push messaging, for example. An effective communication programme should be multi-channel and targeted to need.
So, with that in mind, here are our five top tips for an inclusive communications strategy:
1. Go back to basics
Understand what you're trying to achieve and why. All big businesses are now taking strides to build and nurture a diverse and inclusive workplace. It's proven that diverse teams simply perform better – they're more creative and innovative. Investing in your diversity and inclusion strategy means you are investing in the people that grow your business. This is about making sure no-one feels left out in any part of working life. So, when it comes to employee benefits, they need to be relevant and accessible to everyone, not just a select few.
2. Ask the question
An inclusive culture demands openness. It's the only way to ensure that employees feel confident to speak up to make sure their needs are being met. And in order for Flex to be truly relevant, valued and, in turn, a contributor to overall business goals, it should be designed with your employees' diverse needs in mind.
So, whether you're designing a new Flex scheme or reviewing an existing one, ask your people about the benefits and services that are most valued and best support their needs.
You could also make use of real-world data to gain rich insights into what benefits would be most relevant to your people. Go to point four for more information.
3. Stop trying to be all things to all men
As a HR leader, you have enough to deal with just trying to keep on top of ever-changing policy, legislation and people-based support. You can't be expected to be a communication expert too. Yet, so many well-meaning articles and reports suggest exactly that. They'll have you think that you should be considering the impact on internal and external 'brand' when changes or announcements are being made. Not only that, but to advise the C-Suite on 'brand' impact.
No, no, no. This is the job of someone with the requisite training and experience. And, for that, you need to partner with the internal and external communications professionals in your business to provide you with the help you need.
If you don't have such in-house support, speak with your flexible benefit administrator about helping you out: some have links with specialist HR communications professionals.
4. Segment your audience to drive behaviour change
Gaining regular employee insight, as outlined in point two, is not only essential to help inform benefit programme design, it's also necessary to properly segment your audience. Why do you need to segment? Put simply, it's your key to improving benefit take-up across all your diverse groups and, in turn, improving the people experience.
There are many ways to do this – the most common being by job role or age (aka life stage). These can certainly help, but for a more comprehensive route it's worth speaking with your partners in the communications department (see point three) to find out how they can help. For example, by using real-world data.
Consider the kind of thing marketing specialists use to help them reach the right people at the right time in the right way, influencing buying behaviour. They segment audiences based on themes such as demographics, behaviour, lifestyle and geography. This allows them to gain far-reaching insights about their customer base and use these to deliver more meaningful messages.
5. Pin-point your objectives
A combination of employee insights and real-world data can be cut in any which way that suits your requirements, and it can be as broad or detailed as you need. So first you need to define and prioritise your communications objectives. For example, you could:        
Look into one specific benefit and find out who's using it, who isn't and who should be. And then target messages appropriately to help improve take-up.


Carry out a benefit scoping and design exercise. Perhaps you're considering moving from a flexible benefits model to voluntary benefits, the segmentation tool could be used to help you decide which benefits are likely to be most popular based on relevance to various sections of the workforce and also affordability.


Set out your ongoing communications strategy. The data obtained can help you structure relevant messages to help your people understand and appreciate benefits. Of course, this needs to be supplemented with a channel audit to discover the information consuming habits of your people. The digital means of communication that come with your Flex system are great, but should be used alongside various other channels according to audience: from posters, desk drops and social channels to hearing about benefits from line managers, wellbeing champions or benefits fairs. After all, inclusivity demands diverse ways and means.


---
This article was written for, and features in REBA, May 2020.
For assistance on designing an inclusive communications strategy, reach out to our team below.