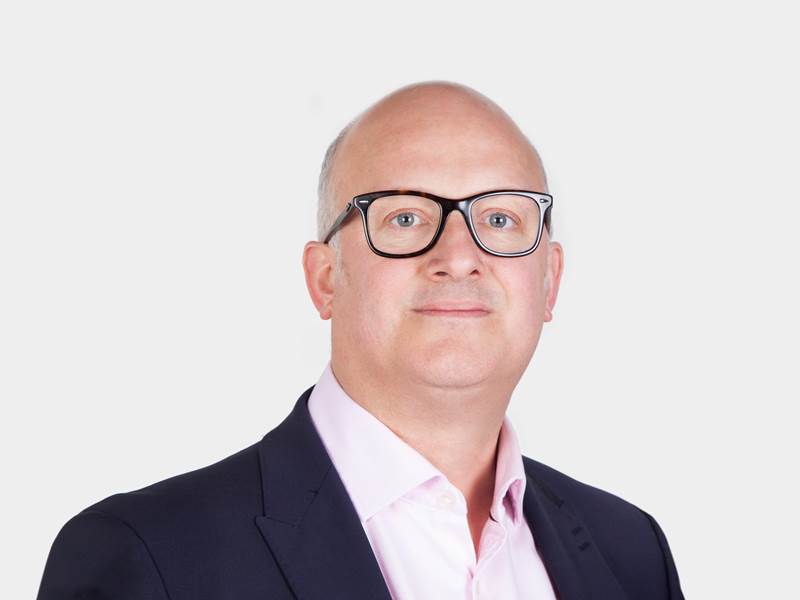 The message is clear: put your people first and you will reap the reputational rewards; don't and not only your people but your share performance may well suffer.
In other words, understand and address the needs of your key stakeholders if you want to deliver better long-term value to your business. That's the carrot. The stick is corporate governance reform, which insists that all private companies with more than 250 employees have to now publicly report on what they are doing to ensure stakeholder engagement: communities and customers as well as employees.
While some of the biggest organisations in the UK have been doing this for some time – and generally doing it well – it's a completely new area for others. And there's a danger that many will simply pay lip service to it, with the view that appointing a non-executive director with workforce engagement responsibility will tick the box.
Such a view – in the absence of a strategy to build wellbeing, trust and engagement – could be hugely detrimental in a 'normal' environment, never mind against the backdrop of the current economic crisis.
Here, we set out some useful pointers to getting started.
Listen more
The first step towards better employee engagement is to get to know your people. But you cannot achieve that simply with a once-a-year employee satisfaction survey.
To create a sustainable culture of listening, learning, and doing, you need to be regularly in contact with your workforce – which is why 90% of UK CEOs now prioritise workforce listening programmes, according to figures from PwC's CEO Panel Survey (2020).
Under normal circumstances, three feedback cycles a year is probably sufficient, according to PwC. But these are not normal circumstances. COVID-19 is taking a toll on the nation's mental health, and many businesses are therefore conducting weekly check-ins in an attempt to nip any potential issues in the bud.
Other tips for tuning into the employee voice include:
utilise various communication mediums, from surveys to focus groups, appraisals and more informal means
be honest about any issues and communicate clearly about how you plan to fix them
keep employees abreast of organisational changes, but avoid bombarding them with executive statements.
Drill deeper
When it comes to employee engagement, one size definitely does not fit all. The key is to gather all those employee insights and use them to better tailor everything from board-level decisions to department level policies, practices and initiatives.
Engagement is integral to every aspect of business – from management practices and the actual work environment to roles, responsibilities and career development.
Employee wellbeing also represents part of the engagement jigsaw and is arguably the foundation for everything else. Because, let's face it, if you haven't got your health and happiness what have you got?
So, perhaps this represents a good place to start on the engagement journey; gain the employee insights you need to better design benefit programmes and supporting communications, with a view to improving usage and value.
To achieve this, you need to understand what makes your people tick outside the workplace too. Then overlay that with current benefit usage to assess what's working, what isn't, and what should be.​
At EQ, we have developed a unique analysis tool that breaks down consumer data into segments based on hundreds of data points to provide a comprehensive, three-dimensional view of your employees. 
It works by combining your benefits engagement data with third party intelligence to split your workforce into cohorts, or groups who share a defining characteristic. Thereby allowing you to both design a more relevant and valuable benefits programme. And to modify your communications to better connect with your target market – right down to the tone of voice.
Take action
One of the biggest lessons of the pandemic has been that what you say counts more than ever when things get tough. So, it's vital to use the insights that you gather from engagement surveys and studies to create a unique narrative that is meaningful to your company. In other words, your company's purpose.
Purpose-driven leadership is not a fancy mission statement, or even a 30-page insert in your annual report listing all the good things you are doing. It's about employees seeing that their feedback and insights translate into meaningful change; this is workforce engagement in action.
This doesn't have to be an expensive benefits exercise. While some people calculate the monetary value of benefits such as pension contributions, others prefer benefits that make them feel a certain way, such as opportunities to volunteer for local causes.
Presenting all benefits to your people via a total reward platform represents another cost-effective way to boost engagement, simply by giving employees a clear view of everything that is available.
Whatever you do, remember that workforce engagement is not an "HR initiative" – it's a key risk management exercise that is vital to your company's success longer term.
To learn more, watch our recent webinar which brought together experts across people and change strategy, employee engagement platforms and surveys, plus employee communication to discuss why company valuations now rest of workforce engagement. And what to do about it.
---
  
*This article was written for, and features in REBA, December 2020.