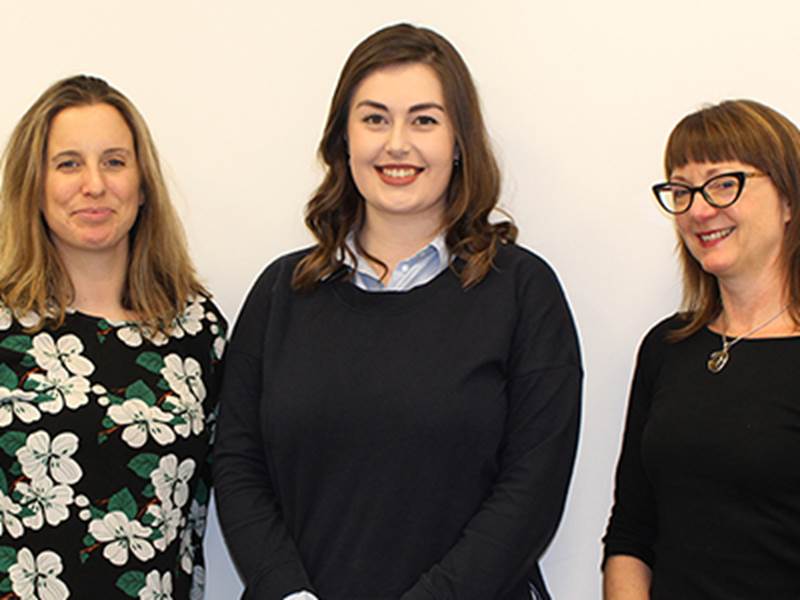 The recipient of the award is Emma Kay (pictured), who is entering her final year of studies on the Business with Economics BSc (Hons) course. Emma, who hails from the Eastbourne area, is currently working to develop her project proposal with the initial research focusing on the digital economy and its impact on dematerialisation.
The scholarship will provide Emma with funds and vital industry experience while Equiniti will benefit from a quality piece of research and access to academic resources, as well as the University's talent pool for future recruitment.
Emma was delighted to win the scholarship, saying: "I am so grateful for this opportunity – I know that working with Equiniti will be very valuable. The scholarship funds will allow me to focus fully on my final year, and to work on a project that will have real impact on the business at Equiniti is a very exciting prospect. I'm very keen to get started on the research."
Di Penly, Senior Manager of Innovation in Registration Services, was pleased to award Emma with the scholarship after she impressed in the hugely competitive selection process, commenting: "All of the applicants were of a very high calibre and the final decision was not easy. We are delighted to have the opportunity to work with such an outstanding candidate in Emma."
The value the scholarship will bring to Emma in her University studies was also acknowledged by Vincent Kane, Senior Lecturer in Economics at the University of Brighton, who knows exactly how important it is for students to gain industry experience while they are studying.
Vincent stated: "This is an excellent project to be involved in. The scholarship provides Emma with the chance to apply her research skills and also potentially impact the thinking of Equiniti. For us academics, it is that chance to reach out to the wider business community and forge those beneficial relationships that have been the hallmark of Brighton Business School over the years."
ENDS 
For more information:
Temple Bar Advisory:
Tel: 07827 960151 / 07769 655437
Email: williamb@templebaradvisory.com / saml@templebaradvisory.com
Notes to Editor:
Equiniti is an award-winning specialist outsourcer delivering technology-enabled solutions to large enterprises. It processes £90 billion in payments every year, handles 88 million documents and pays 20% of pensioners in the UK. We are acknowledged leaders in many of our markets and keep things running smoothly for some of the UKs best known brands and public-sector organisations. Equiniti's industry-leading standard was officially recognised at Shares Awards 2017, winning the 'Best Registrar' and 'Best Investor Education' categories.