You told us: You would like more engagement and understanding around your strategic objectives. 
We listened: We will drive increased engagement with you at both a relationship and executive level.
At the beginning of the year we undertook a review to simplify our client engagement model to provide high quality client interaction, in a consistent manner, across every part of Equiniti that touches you.
The outcome of this review means we are asking more questions about your strategic needs and your roadmap, and what you are looking for in your service delivery from Equiniti. You will be seeing a more uniform and consistent engagement model across the business that will enhance the quality of interaction we have with you.
In addition to our existing contact with you, that includes regular reviews, annual internal account and strategic planning meetings, and presence at your meetings, our executive team would like to meet with you periodically.
We believe this will give greater opportunities for open and honest dialogue. We want to be more proactive in understanding your strategic objectives and future roadmap, and we would like to use this to build a framework that will help strengthen the quality of the service we provide and enhance our relationship with you.
You told us: Resourcing and our complex engagement model has been a challenge, and you asked us to address this. 

We listened: We've recently restructured our relationship teams and are driving our growth plans through recruitment.
Relationship teams
Part of the complexity we introduce comes from having many different touch points for a project or process and not giving you a simple, clear message.
We listened to your feedback, and over the past few months we have specifically reviewed our client engagement model to make it more effective, whether in BAU activity or project delivery.
To simplify and improve how we engage with you, we have combined our Client Service and Account Managers into one team within each of our Workplace Pensions, Life & Pensions and HR Solutions businesses. The aim is to enhance the focus and outcomes for both you our clients, and your members, and to maintain the efficiency of our business.
This will allow our Client Relationship teams to increase their focus and commit more time to direct involvement with you.  We also expect this will eliminate duplication in the way we engage with you. 
We also created a Chief Customer Office at the end of last year to champion the views of your members. Our staff in our 'Customer Experience Centre' have been under-going a comprehensive training programme using some of the latest techniques in the industry, focusing on customer experience skills. We have also established a customer forum to share best practice across the Equiniti Group.
Chief Customer Officer, Mark Taylor said "More and more of our customers and members are choosing to interact with us using various channels including social media, the web, secure messages, not just the phone. We want to make sure that our customers receive a positive and consistent response irrespective of channel.
Our goal is to ensure that our customer facing teams are equipped to respond and build advocacy. It is the start of a major commitment and investment in our colleagues and customers alike".
Existing and future talent
We will also be driving recruitment across the business, in particular the HR Solutions relationship team and across wider client delivery roles within Life & Pensions and Workplace Pensions. By growing our teams we will be able to deliver a more timeous, consistent and uniform service. We are working hard to find the right talent, with the right skills, in the right locations to help us drive our business forward and deliver on our targeted recruitment plans.
New capabilities
The Equiniti Group continually looks at ways to develop new capabilities and to enhance the service we provide. One of these is using technology such as robotics to integrate applications and simplify and automate manual processes. This allows us to free up time and resource to focus on our client relationships. In some processes we have seen a reduction in processing time from 35 minutes to 7 minutes, with a 76% marked improvement. Over the past few months we have been trialling robotics with a few clients and will continue to analyse this with a view to roll it out more widely.
In certain processes, we have seen a reduction in the time specific tasks have taken, from 35 minutes to 7 minutes, with a 76% marked improvement.
You told us:  We would like to see more consistent and timely service delivery, with both BAU and projects.

We listened: We will be aligning our delivery teams more closely to ensure their consistent understanding and delivery of your requirements.
We have been working to align delivery with clients' needs and expectations. Whether through projects, service or costs, we have worked hard with our operational and technology delivery teams to make sure there is an accurate and consistent understanding of your needs and expectations from costing projects to actual delivery and BAU operations. 
You will all see an improvement as we drive this forward. Our regular engagement with you will ensure we continue to understand your requirements and challenges so we can focus on and improve delivery to meet your expectations.
You told us:  We need you to listen to our feedback to provide the systems and services we require.

We listened: We established our propositions and solutions team to ensure our delivery and development activities are aligned with your needs.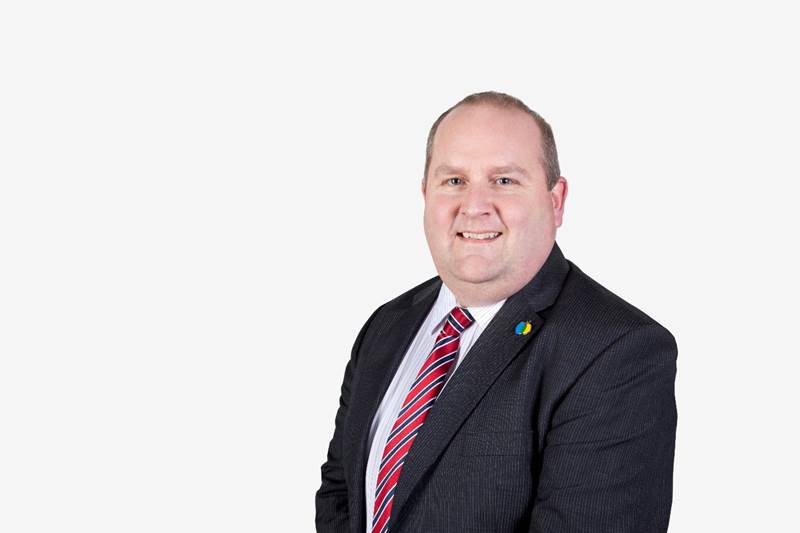 In Q1 this year we formalised our propositions and solutions team, headed up by Chris Connelly. Previously our strategy was to focus on a fixed 12 month development roadmap. Over the past few months our propositions and solutions team have been committed to shifting our strategy so that we have an agile product road map that is continually enhanced and developed off the back of your needs and requirements, or with any regulatory or legislative changes that take place.
This function will be pivotal to ensure our delivery and development activities are aligned with the needs and opportunities of you, our clients, and the wider market. 
We're listening
If you would like more information about how we are developing our business, and in particular how this will impact you and your business, please contact your Relationship Director. We will continue engaging with you about the changes and enhancements we are making, and our commitment to you is that we will continue to listen to your feedback.