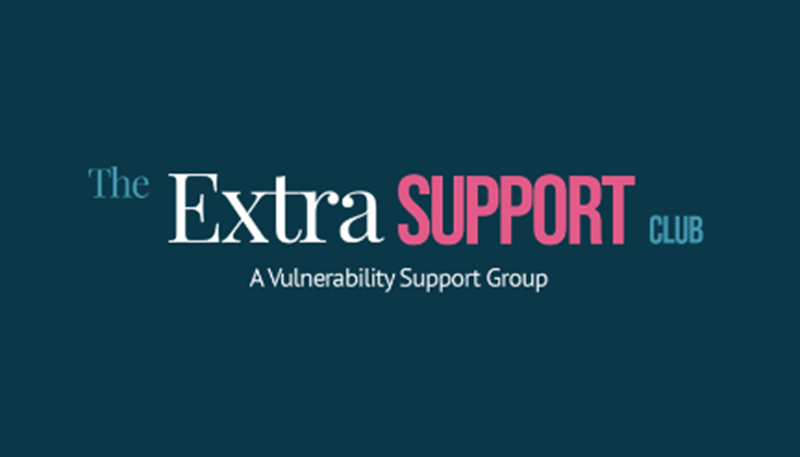 Customer vulnerabilities are increasingly complex with the impact of the pandemic and the cost-of-living crisis affecting people's emotional, mental, and financial wellbeing. As sponsor of the Collaboration Network Extra Support Club, EQ has been given a front-row seat to the lengths that regulated businesses are now going, to support all their customers, particularly the most vulnerable.
We've seen an increased visibility and understanding of the complexities of vulnerability from companies. But with this, there is the view that it's not just an obligation to act under regulatory requirements, but  that it's also a moral and ethical culture shift away from the transactional nature of dealing with financial services firms, utility companies and the like.
Many customers are experiencing financial vulnerability for the first time. With new profiles of customers with major debt and no idea how to manage it, not knowing what options are available to help them. However, the widespread nature of the cost-of-living crisis means that people are now more open about their struggles; they recognise that they are not alone or unusual in the challenges they may face.
Here, we look at some of topics raised in the first quarter of 2023 and how companies are acting decisively to support their vulnerable customers.
How your customer data impacts your customer service
Keeping track of customer vulnerabilities and needs is a fast-moving, ever-evolving challenge. Whether this includes keeping up to date with changing terminology, introducing or removing relevant flags from profiles, or finding the balance between customer privacy whilst providing them with the necessary support and using their example to benefit others. With an ever-greater variety of vulnerabilities being identified, you may be asking what data is required to help companies decide how to manage, mitigate and support all customers?
While the FCA and other regulators have long been data-led for all aspects of monitoring and evidencing compliance by firms, the application and use of this data is now under their spotlight. It is no longer just enough to gather data and have it ready when the regulator comes calling. Instead, firms need to evidence that customer data is being analysed and put to good use to improve the business for all consumers, including the most vulnerable.
This leads to the questions of what data to collect and how, and how to keep it compliant with GDPR and up to date to reflect changing customer circumstances. The answer is that it really comes down to which metrics are meaningful and can be acted upon. It's believed that 50% of customers are vulnerable at any one time but given the diverse and shifting nature of these vulnerabilities, exact figures are tricky to define and report on.
Technology and automation can be hugely helpful in gathering the data in the first place, flagging up changes in circumstances, and identifying which records need to be updated or removed.  They also have a vital role to play in analysing that data and putting it to use by highlighting trends, identifying changing and upcoming keywords, and pinpointing issues that can be prevented before they become a bigger problem. This is where verbatim and cross-section analyses can be used to identify some "case study" scenarios to help devise support frameworks for those presenting with new and complex vulnerabilities. This in turn can help the business form an action plan for improvement.
Data is obviously only as good as the people collecting it and as the front line of support, the ability of customer service staff to pick up on what the customers are and aren't saying about their circumstances is vital in identifying any support that may be required. Therefore, staff training and support during the call (either in person or via interactive help from your systems) can help with the quality and consistency of data gathering.
Sharing information between teams and with management is very valuable to help the business identify areas of weakness so they can improve and adapt to customers changing requirements. Staff need to be familiar with both the regulations but also the spirit of supporting vulnerable customers. Input from external agencies and charities such as Dementia Friends or the Money Advice Trust can help staff learn what signs to look for. Many firms also have a dedicated and specially trained vulnerable customer support team, which becomes a centre of excellence within the business.
The importance of company culture in supporting vulnerable customers.
Vulnerability is no longer a remote idea that only affects a few people, it is now widespread with over 50% of the population estimated to be experiencing it at any one time. This makes it more relatable for those staff tasked with supporting VCs throughout your organisation. Whether they are frontline staff or specialists within the group, the chances are that they will all know someone who has been vulnerable or even experienced it themselves. All this can help to make a more empathetic and sympathetic culture to build better services and products for VCs.
A frequent challenge is where processes and policies do not adapt quickly enough to meet a changing or emerging problem for customers. Staff are often the first to spot these challenges but even after highlighting them, change can be slow. This is also where the gap between data analysis and business improvement can be quite wide, with issues highlighted not being translated into a change or improvement programme.
This can be because, for those that are not directly engaged with customers, the problem can sometimes feel remote or non-urgent/important. It's important to help everyone understand the impact that their decisions or actions have on the end consumer. This is something that the FCA's Consumer Duty is designed to make real for everyone by asking financial services firms to build everything around customer needs, regardless of the role or tasks they have within the organisation.
Empowering both new and long-serving staff to offer suggestions and improvements can provide great insights on this. For new starters, they are not impacted by their knowledge of how things are currently done so can help identify new ways of working or highlight areas they find confusing – because if staff are confused you can bet your customers are too! Equally long-serving staff will have many examples to share of customer service where things have gone wrong and what it took to rectify the situation – even if the example seems unique, there are likely lessons to be learned with wider applications.
Ultimately it is about removing barriers that consumers face when dealing with organisations, and making clear why the hoops they do have to jump through are necessary for firms to be able to help and keep customers and their data safe and secure. It's also about keeping the issue of vulnerability and customer needs front of mind, even a quick one-line reminder in a process checklist can make the world of difference.
This means the buy-in from senior executive members who can often be far removed from the front line of customer service demands. Make it real for them by providing real-world examples, using the actual recorded calls or transcripts if possible. There are few things more powerful than the direct views of the customer experience in their own words. Whether these are ad hoc examples or specially created focus groups, make sure the executive members have the opportunity to hear from customers directly.
Assessing and adapting to customer needs
How do you know that you're meeting the legal and moral requirements for supporting vulnerable customers? With a wealth of data and inputs at their fingertips, most companies still struggle to define what success and progress look like. With the Consumer Duty on the horizon for FS firms, it is even more important to evidence the actions taken to put the customer at the heart of all decision-making.
Some set up working groups to review customer journeys, touch points and communications to evaluate effectiveness at each step. This can be hugely valuable to identify points of weakness and opportunities for improvement without revising the whole process. It also pinpoints areas for improvement that could be applied and prioritised more widely in the organisation, such as simplifying the language used in customer communications.
This is not a one-and-done approach. While companies have multiple customer journeys for the groups to consider, they will always be a work in progress as customer needs, supporting technologies, and company priorities and services change. They should always be under review for areas of improvement from both the business and customer perspectives.
Identifying and acting on certain triggers are important for a proactive approach to customer service and can go a long way in preventing future customer harm. If payments are missed or vital communications go unanswered, these can be indicators to reach out to the customer in different, supportive ways. A key culture shift since the start of the pandemic has been this proactive, person-to-person interaction between businesses and their customers, turning what may previously have been an adversarial conversation into something far more understanding and positive.
An outside view is also valuable, whether this is a facilitator for the working and customer focus groups, business consultants, consumer champions, or industry experts. Companies are often hampered by their internal viewpoint and, similar to utilising the view of new starters, third parties can add value with a different take on processes or communications strategies. For example, adjusting the reading age score to a lower level on the Flesch-Kincaid scale can have huge benefits. However, a balance needs to be sought so that the level is not lowered too much that it affects the core concepts you need to explain.
At the core of it all are your customers and your knowledge of them and their varieties as well as their vulnerabilities. Creating a one size fits all approach to customer service has been consigned to history by most businesses in 2023. As firms have a greater understanding of different customer needs and the technical capabilities and processes required to meet those needs, the scope for variety in communications, tone of voice, messaging, and content has increased. Firms are now better able to adapt to meet customer requirements and deal with customers on a level that suits them.