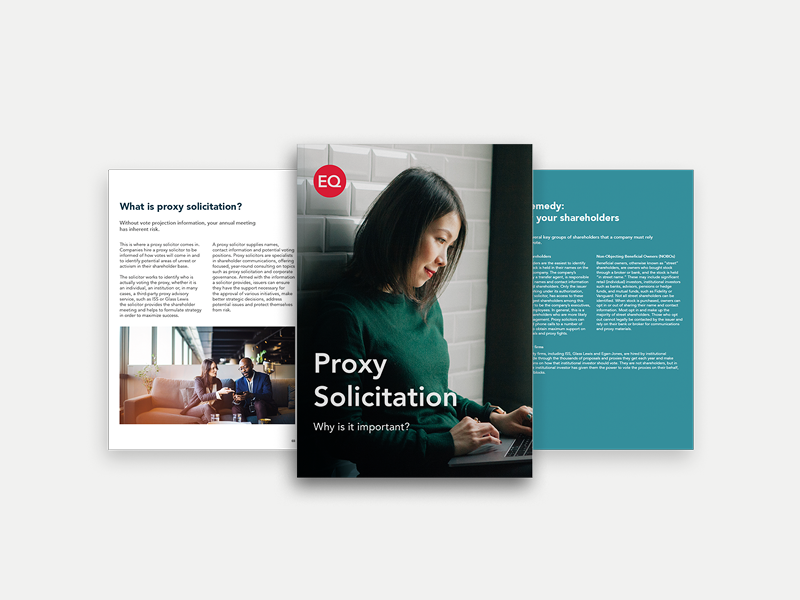 Do you know:
How to get in touch with the right teams within your shareholder base?
The key priorities of your top investors?
How to navigate a low shareholder vote?
What you can do to help anticipate activist challenges?
How to get in front of proxy advisory firm recommendations?
Fill out the form to unlock helpful materials to get you started.
Having a proxy solicitor on board shows you are serious about corporate governance and knowing your shareholder base. They are valuable members of an issuer's team.

— Ben Backberg, Associate Corporate Secretary, General Mills, Inc.