CEFs remain an important asset class, but one that is currently experiencing a great deal of change that threatens the opportunities for a variety of different investors to take advantage of their benefits.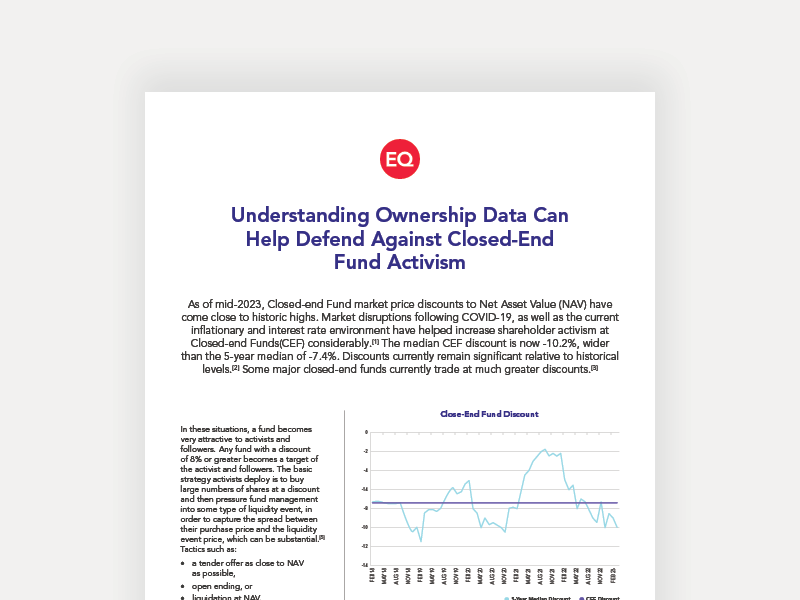 The top three main actions that activist investors currently are pursuing are:  
Forcing a tender offer to buy shares at or as close to NAV
Force a conversion of the fund into an open-end fund at NAV
Forcing the fund to liquidate at NAV
Read our recent CEF overview article for more insights and information on how the Fund Solutions team can help.   
Download the article "Understanding Ownership Data Can Help Defend Against Closed-End Fund Activism" 
By submitting your details, you will be subscribed to regular updates from EQ Fund Solutions, LLC. Please note that these updates are intended for business-to-business marketing communications.